The ideal place for your tattoo can be determined by the design of the ink, the size, desired visibility, pain level, and meaning.
A lot of my clients come to me knowing exactly where they want to get their tattoo. However, I end up having to explain that some designs just don't work in certain placements. I have to then show them which spot their design may be better suited for.
In this post, I will discuss the top tattoo placement ideas based on different factors. I will also show you examples to make it easier to understand the right placement for you.
Where is the Best Placement for a Tattoo?
I would argue that there isn't just one "best tattoo placement" option for you. Rather, it can depend on various elements – including but not limited to:
Design
Size of the tattoo
Meaning of tattoo
Pain threshold
How visible you want your tattoo to be
Don't worry, though, I am going to offer up various tattoo placement options for you based on all these factors so that you can decide precisely where you should get your next tattoo.
Tattoo Placement Chart
This tattoo placement chart is a summary of what I'm going to discuss in this post. So, if you want a quick and easy guide on which tattoo to get for which body part, then check this table out:
| | | | | |
| --- | --- | --- | --- | --- |
| | | | | |
| | | | | |
| | Straight (Vertical or Horizontal) | | | |
| | | | | |
| | | | | |
| | | | | |
| | | | | |
| | | | | |
| | | | | |
| | | | | |
| | | | | |
| | | | Moderate to High, depending on clothing | |
| | | | Low to moderate, depending on clothing | |
| | | | | |
Tattoo Placement Options Based on Design
When you are considering placement ideas, the first thing you need to think about is the tattoo design.
At this point, it isn't so much about the detail. Rather, you should consider the tattoo as a whole. Does the design that you want have flow to it or is it a straight horizontal or vertical design?
The design and flow of the tattoo can determine the most classic spots for your ink. Let's break this down by the flow of the tattoo:
Straight Tattoos
Tattoos that can be inked in a horizontal or vertical line typically have a straighter orientation to them.
Due to this, they work best in places where there is a stretch of straight skin to work with. This includes a spine tattoo, an inner bicep tattoo, and an inner forearm tattoo.
Here are some examples of such tattoos and their placement options: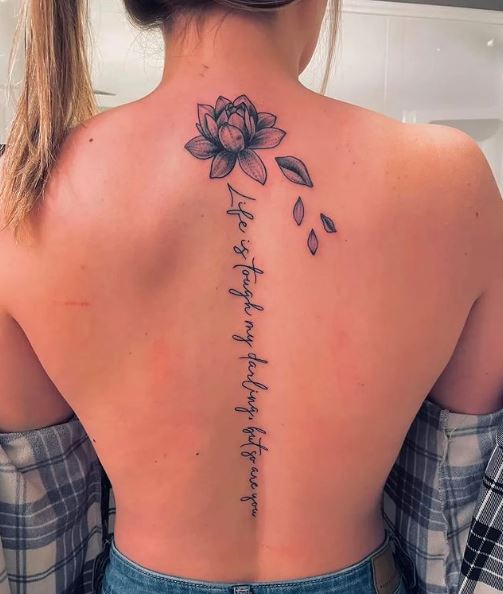 Image by @vsilcox_tattoos via Instagram
Image by @radicalinktattoo via Instagram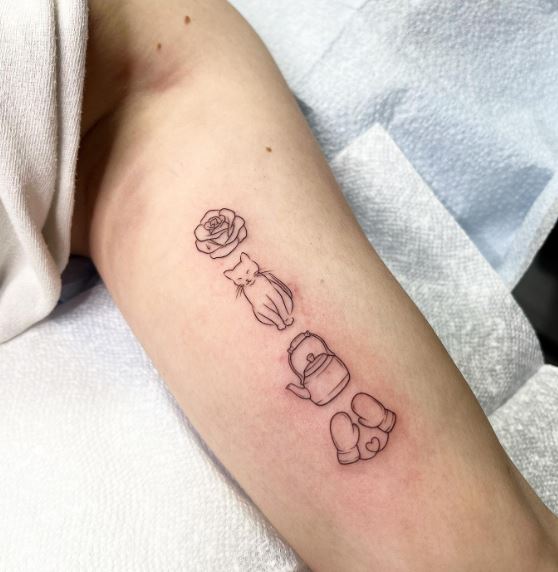 Image by @jingstattoo via Instagram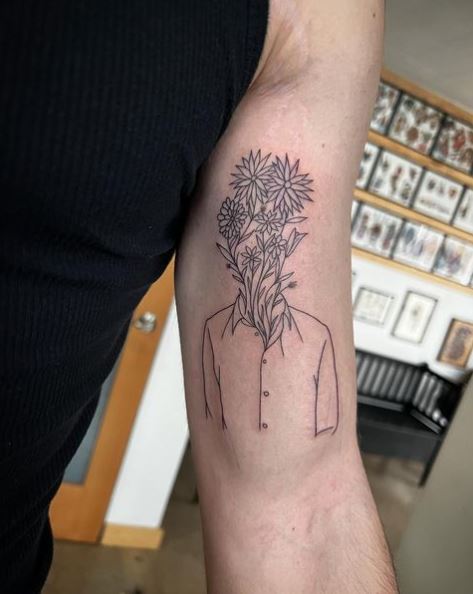 Image by @justincariaga via Instagram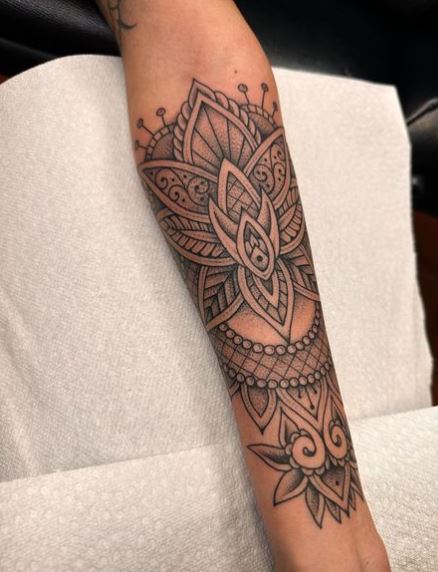 Image by @timbecktattoos via Instagram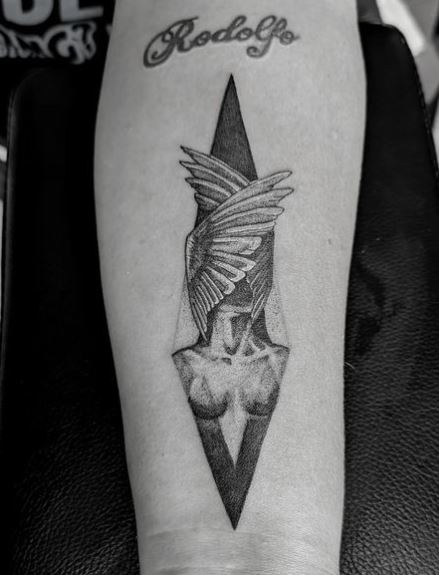 Image by @ivanestrabo.art via Instagram
Flowing Tattoos
Then there are tattoos that have more flow to them – they may curve or bend. This is popular with a floral tattoos, tribal designs, and even some landscape concepts.
Here, you have to consider a different placement for your ink.
For these kinds of tattoos, the tattoo placement should be about which muscles complement the design.
A shoulder tattoo that includes a portion of your back and upper arms is a good spot. A wrap around tattoo around your forearm will also work, as well as a tattoo along your sides or ribs. Tattoos on your hips or upper thigh, outer thigh, and your lower leg is a good option too.
Here are some examples of these tattoos and their placements: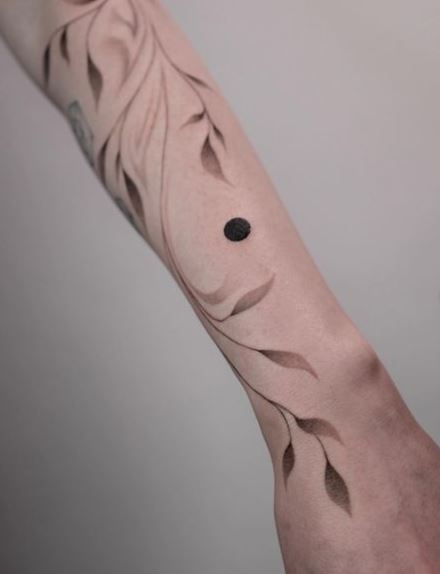 Image by @stateofmindink and contemporary_tttism via Instagram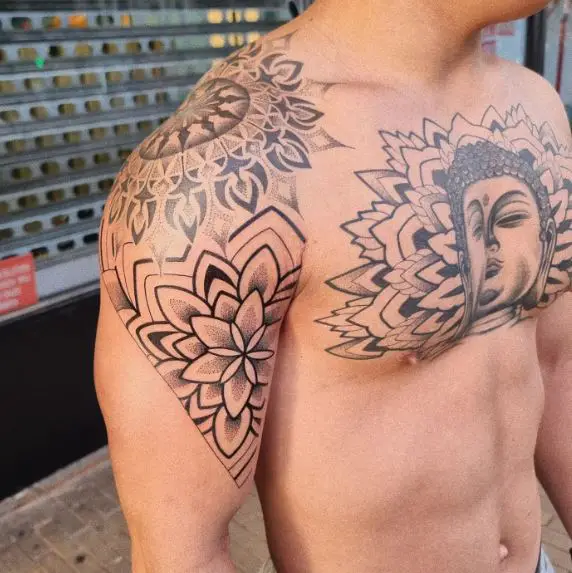 Image by @mvnoukjoditattoo via Instagram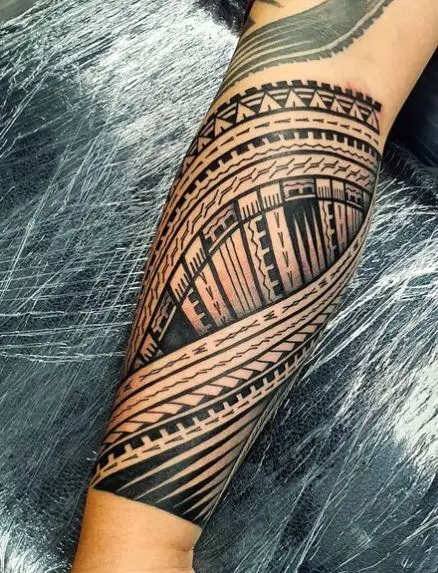 Image by @matatau_and pacifink via Instagram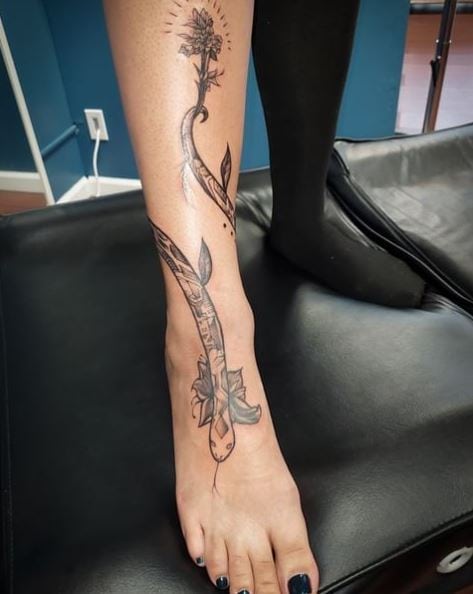 Image by @mr.inkwells via Instagram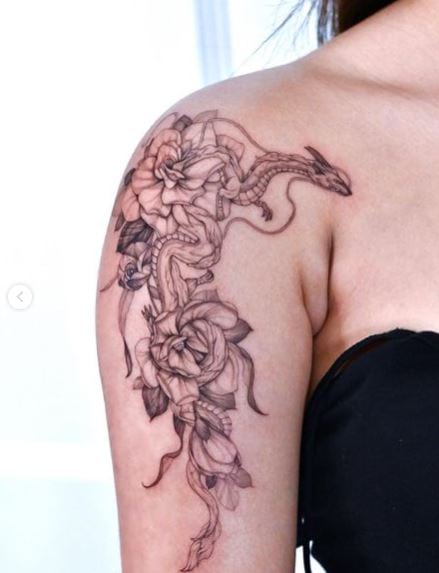 Image by @vanya.ink via Instagram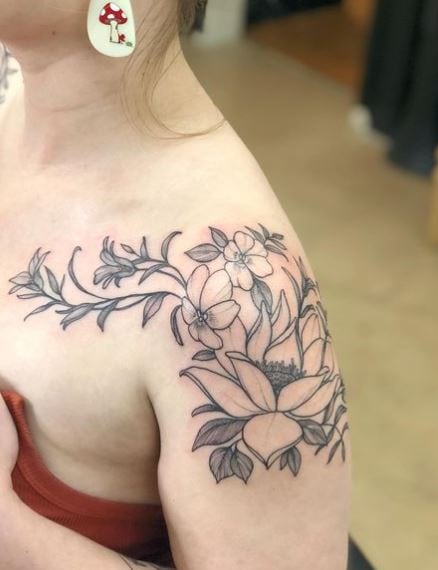 Image by @emhalbs via Instagram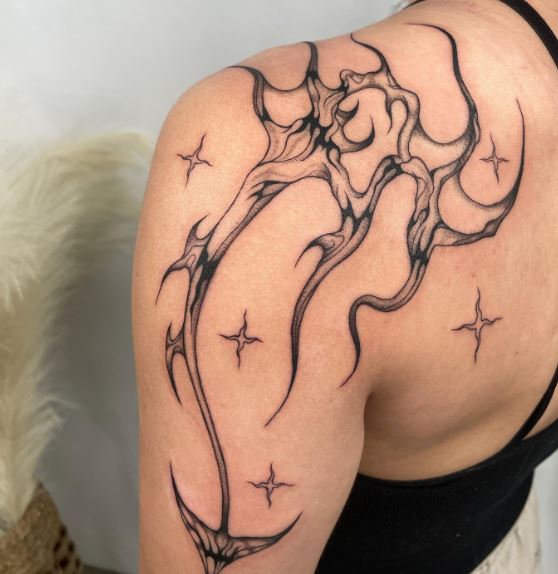 Image by @carolineraer via Instagram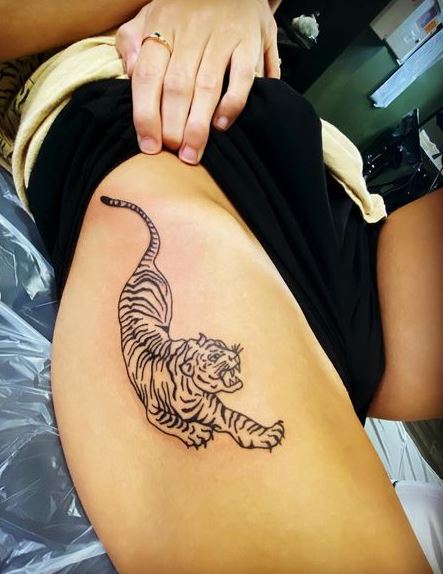 Image by @jimmyvalderaz1980 via Instagram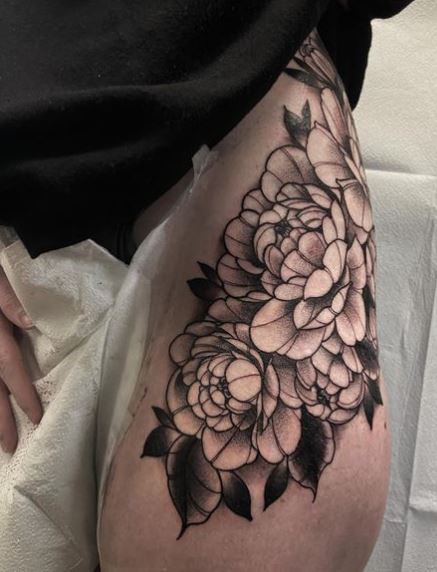 Image by @yesitattoos via Instagram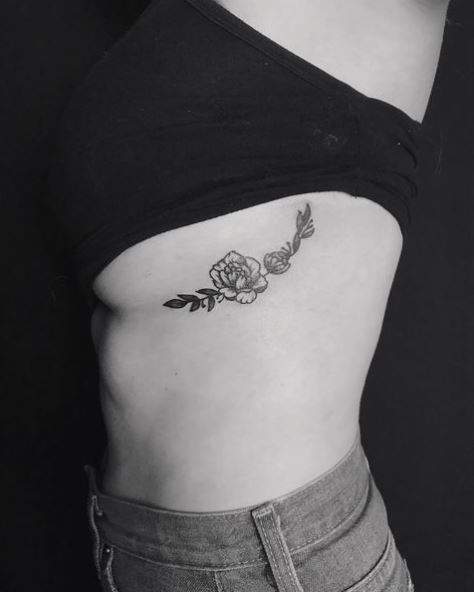 Image by @tattoosbycaylin via Instagram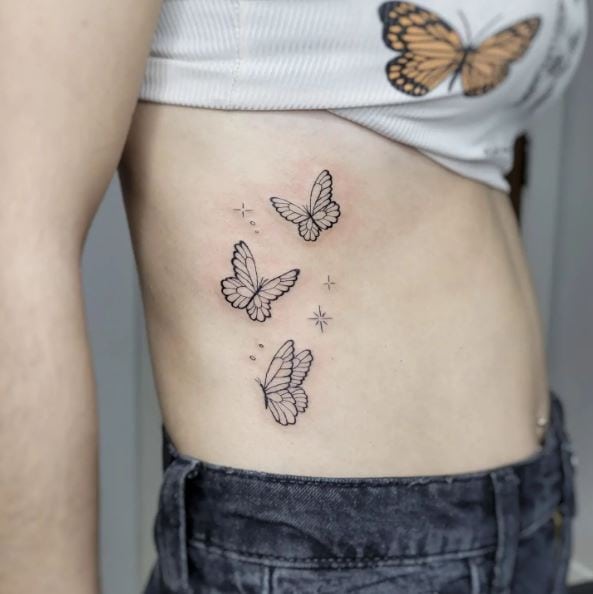 Image by @kr_ink_ via Instagram
Once you have a particular design in mind, make an appointment with a tattoo artist and discuss the design as well as the desired placement. Good tattoo artists will be able to explain whether or not that particular concept works for the space.
To get a better understanding of what the finished result will look like, get a tattoo tracing a few days or weeks ahead instead of having the tattoo directly inked on. This will allow you and your tattoo artist to determine what changes need to be made.
Tattoo Placement Options Based on Size
Here is what you need to know about the perfect placement based on tattoo size:
Small and Tiny Tattoos
If you want to get a small tattoo, there are technically numerous options available. Any blank surface area of your skin can technically be used for small tattoos.
However, before you go ahead and get your small tattoo, consider how it will look overall. This is especially important if you are getting your first tattoo.
You may want other tattoos in the future. The size and design should keep space for smaller tattoos.
For instance, if you get a small tattoo on your bicep, your future tattoos will need to work around this placement even if it only takes up a small space.
So, if you want to get small tattoos that don't obstruct future ones, the wrist, back of the arm, the ankle, and behind the ear are great placements.
Here are some spots to consider: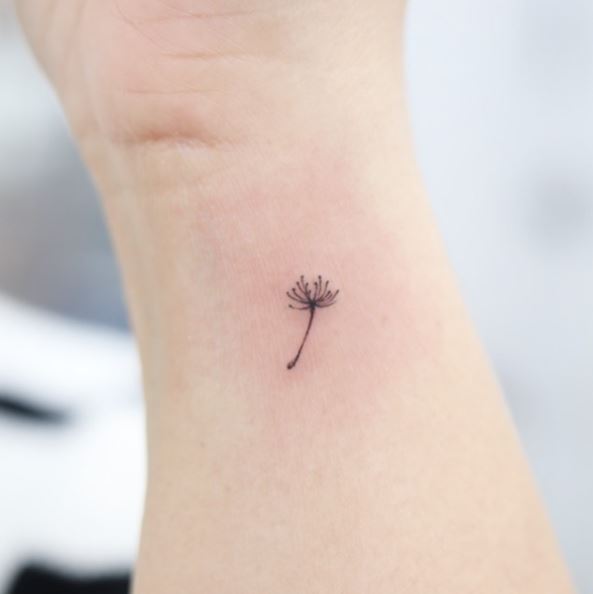 Image by @wittybutton_tattoo via Instagram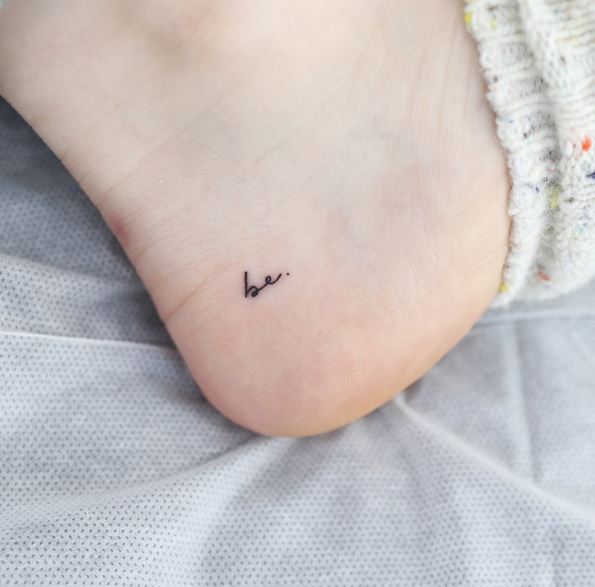 Image by @wittybutton_tattoo via Instagram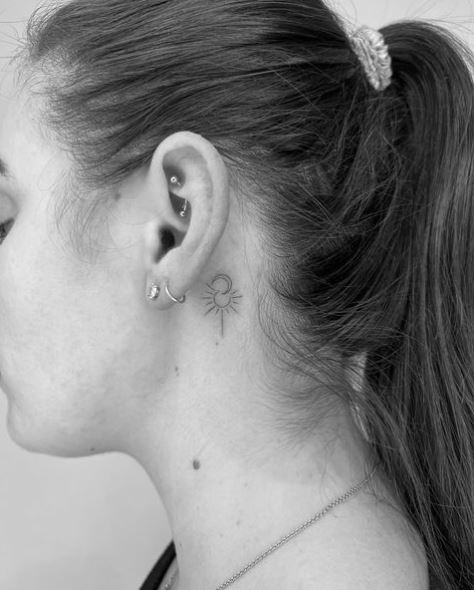 Image by @loko_lines via Instagram
In case you want to get a really tiny tattoo, there are a few different choices here too. You could get one or more as hand or finger tattoos. If you want something different, a tattoo on or in your ear can work too.
Check out these tattoos for your own inspiration: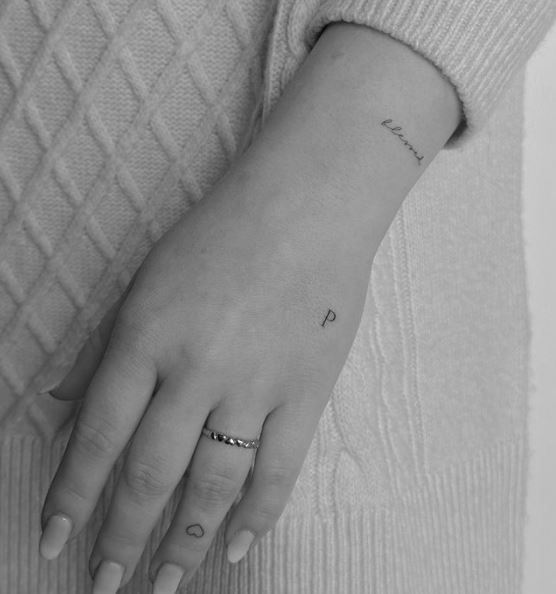 Image by @mrs.tattoo_ via Instagram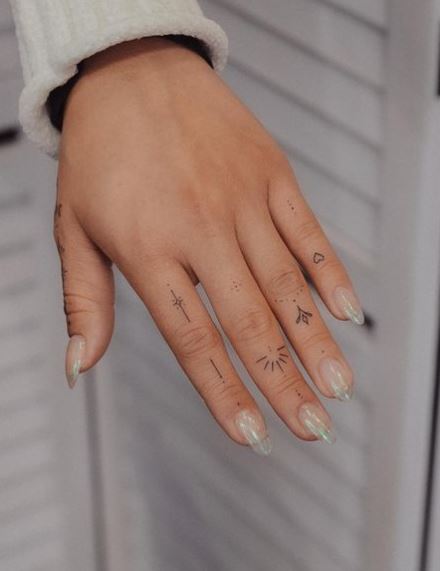 Image by @tavi_tattooandbrassharpy.tattoo via Instagram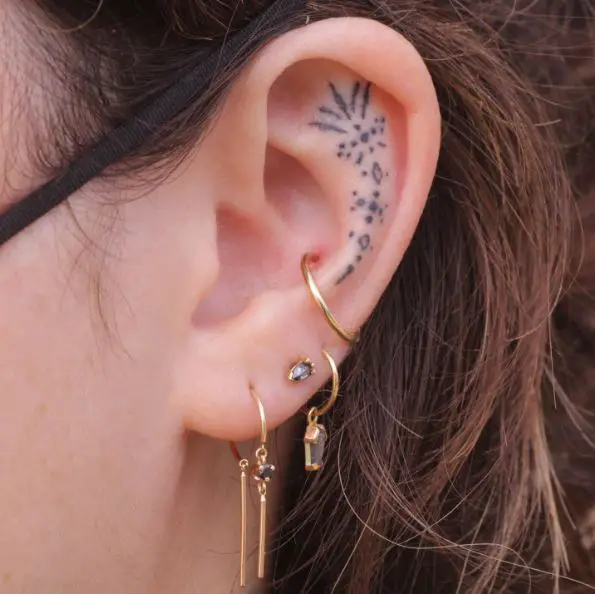 Image by @rosegoldsf and benmatthewstattooing via Instagram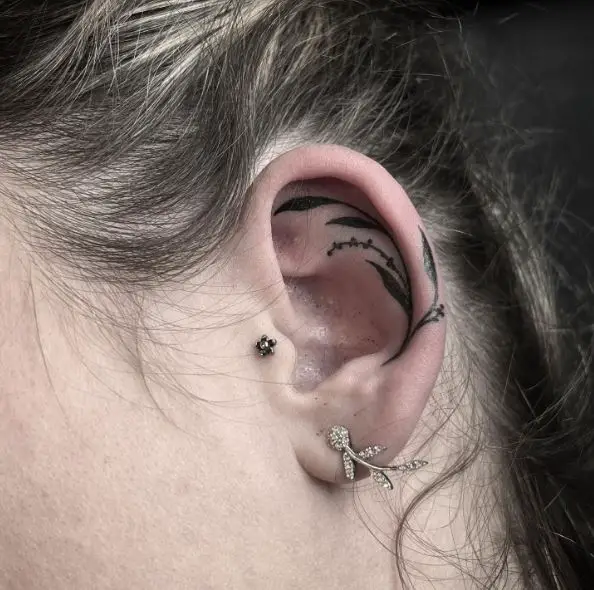 Image by @_skinink via Instagram
Large Tattoos
If you want large and detailed tattoos, you don't have nearly as many options.
If you want to have your tattoo on a flat space, your chest will work. Naturally, this will be a bit trickier for women but you can still pull it off: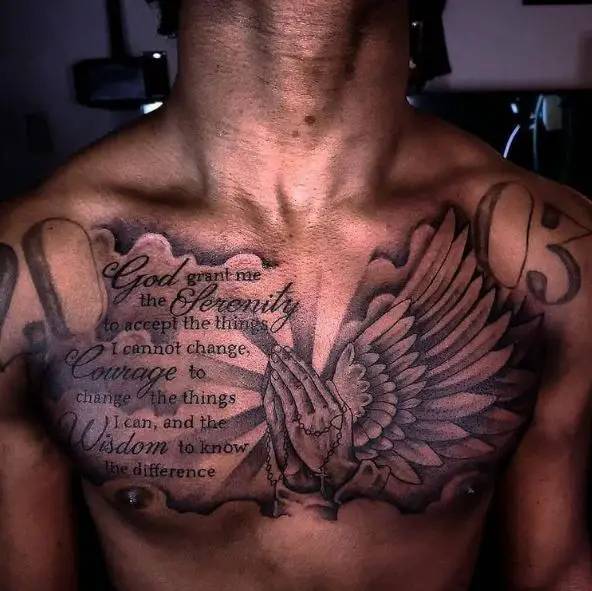 Image by @inkedbyjolly via Instagram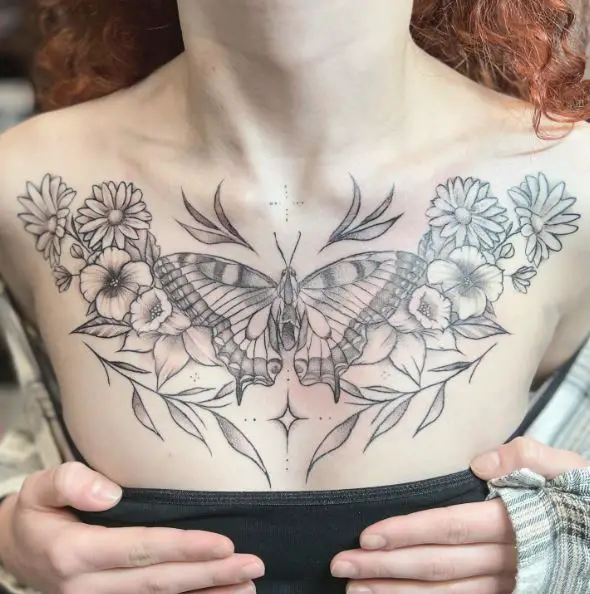 Image by @angeltiburona via Instagram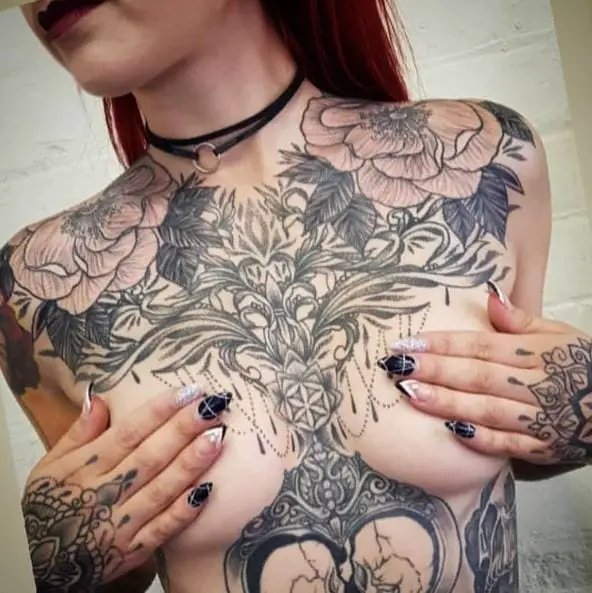 Image by @tattoo.josie via Instagram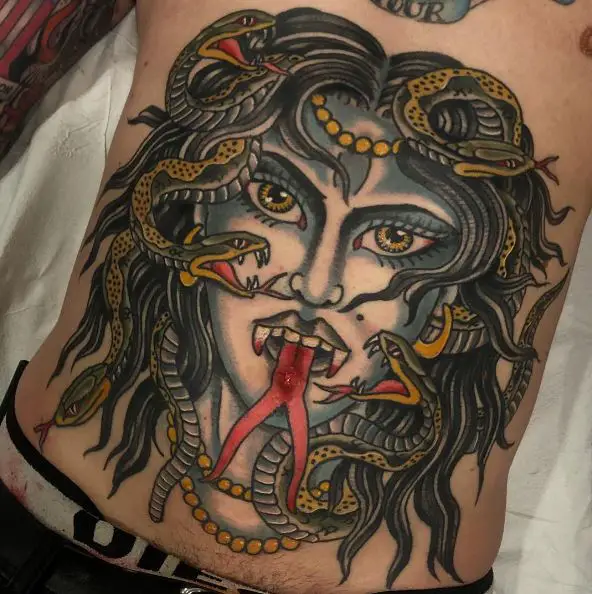 Image by @luke_davis via Instagram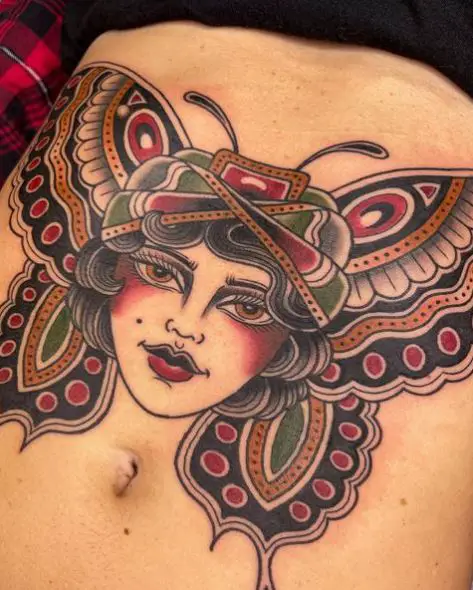 Image by @ashmakestattoos via Instagram
If you want really large and detailed tattoos, your back is ideal. You have a large surface area to work on. Also, this is area is fairly flat so you can get more out of your design.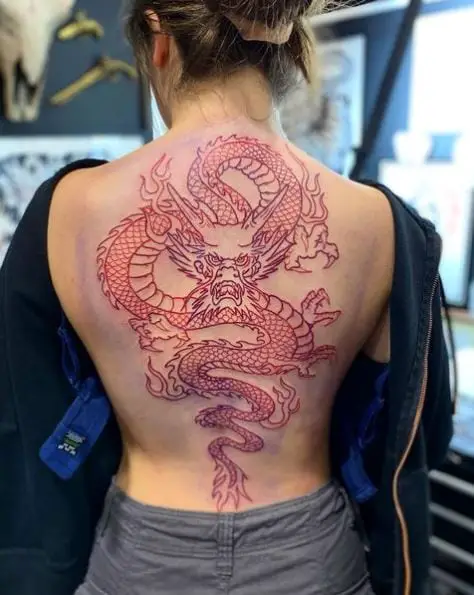 Image by @phillygtattoos via Instagram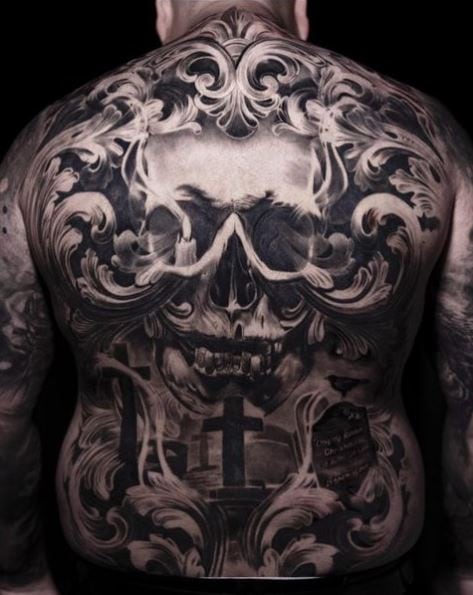 Image by @kevinrosenkjaer via Instagram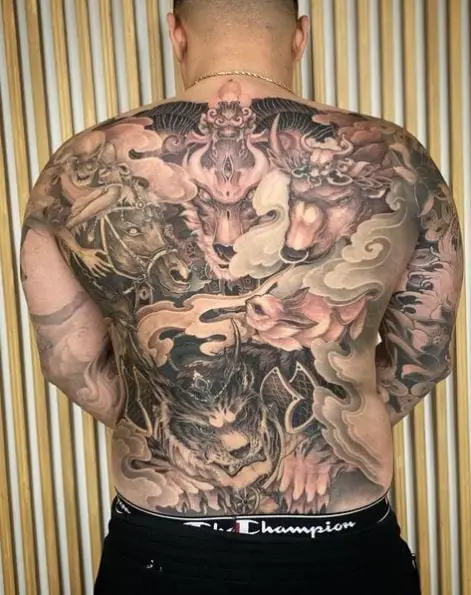 Image by @danny_bolostudio via Instagram
If your tattoo has some flow to it, you can consider a half sleeve or full sleeve tattoo on your arms. You can also opt for a half or full leg tattoo as well.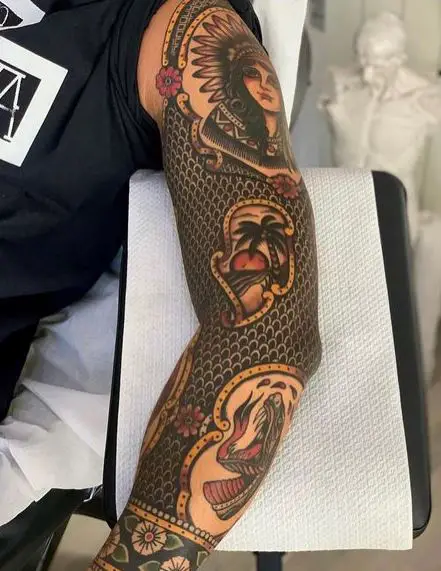 Image by @oldschooltattz via Instagram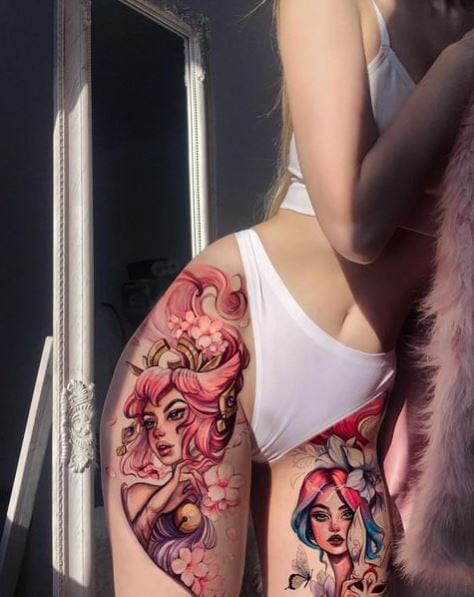 Image by @tattooassist via Instagram
Image by @irezumidisciples via Instagram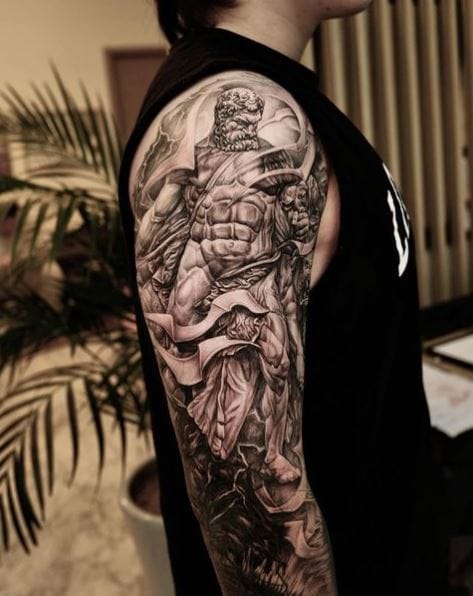 Image by @zo_gang_tattoo via Instagram
The size of your tattoo can also be determined by the design and how much you want visible at a particular angle. Once again, it's a good idea to talk to your tattoo artist when you're choosing your desired design.
They can explain why some designs need to be larger or smaller, depending on the body parts you want to get tattooed.
Tattoo Placement Options Based on Visibility
Here are some tattoo placement options depending on how visible you want your tattoo to be:
Low Visibility Tattoos
Tattoos are becoming more readily acceptable in the workplace across industries. That being said, there are still many occupations where it's not considered professional or appropriate to have visible tattoos.
Of course, it isn't just about your job. There are also religions or cultures where tattoos aren't socially acceptable. Or, your family may not like the idea of you having visible tattoos or tattoos at all.
In all the above scenarios, being able to easily hide your tattoo is important. So, let's discuss what some of the options are.
If you need to cover up your tattoo for work or school, it is a good idea to consider what your attire or uniform is for these occasions.
Do you wear or have to wear long sleeves? If so, anything above the visible portion of your wrist will work. In case you are in the habit of rolling up your sleeves, you may want to think about getting a tattoo above your elbow.
Also, be mindful of whether or not you can see your skin through your clothes or uniform. You may want to only get a tattoo in areas that can be covered by an undershirt – chest, stomach, and upper arms. In general, these areas are more easily covered.
In case you have long hair that you always wear down, consider getting a back of your neck tattoo. This placement makes it even easier to hide your ink if you are wearing a collared shirt.
Keep in mind that if you decide to go with this kind of tattoo, it may be visible if you ever decide to get a short haircut.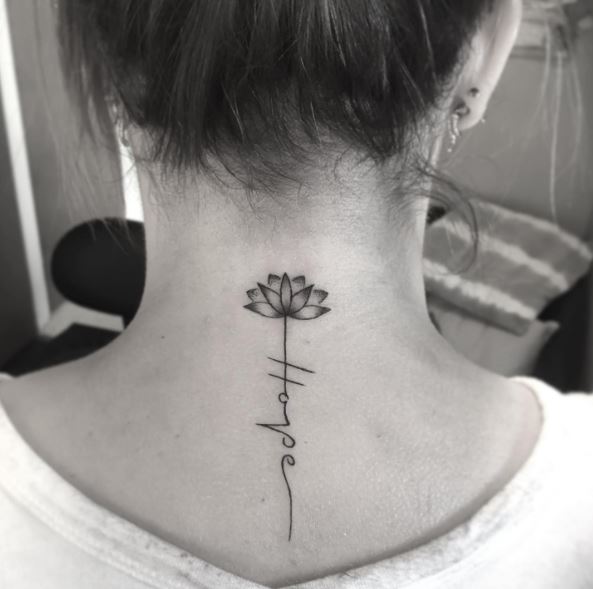 Image by @inked_by_tahlia via Instagram
Image by @mycornishlife via Instagram
Other places to get your tattoo are on the upper thigh and upper or lower ribs. You won't be exposing these areas during the course of your work day.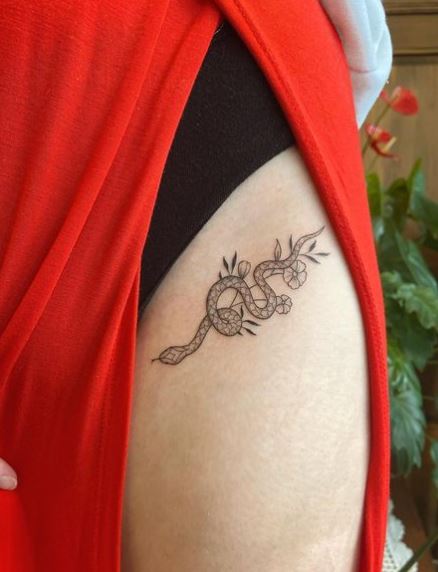 Image by @inked_by_tahlia via Instagram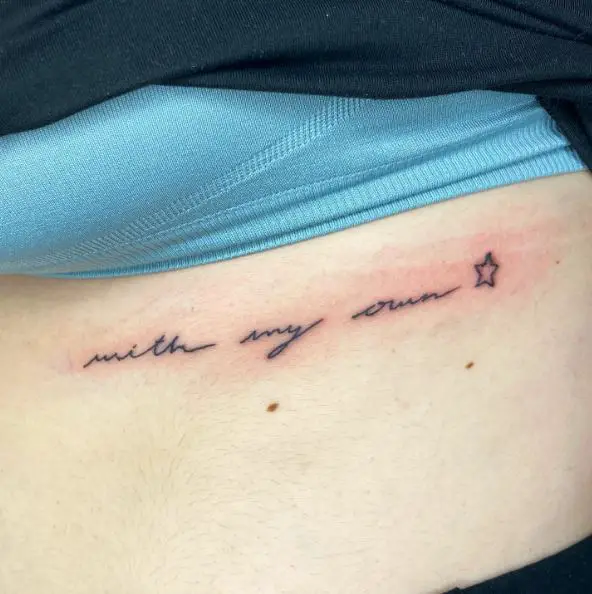 Image by @abbie.reddy via Instagram
If you're trying to hide your tattoo from your family, you may need to get a little creative. Of course, this depends on how much skin you typically show in front of them.
If you dress more conservatively, you can get away with having a tattoo on your upper thigh and ribs.
In case you sometimes wear a swimsuit, especially a bikini, you may want to consider a hip tattoo – one that can be concealed by the waistband of bikini bottoms. On the other hand, you can get a tattoo near intimate areas as well.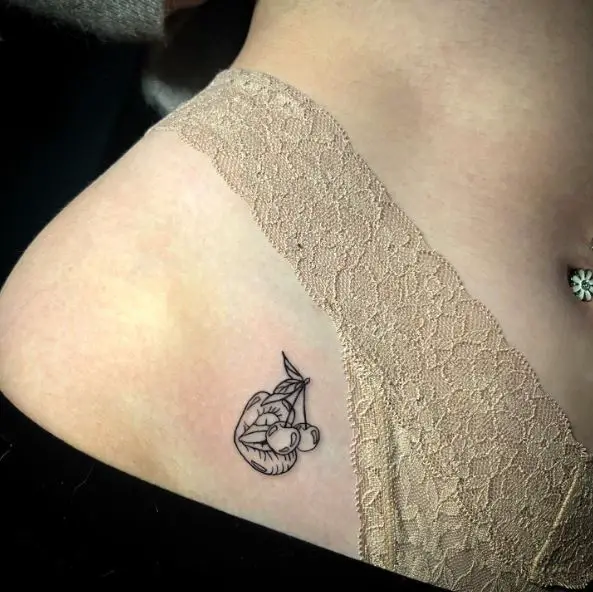 Image by @hanged_man_tattoo via Instagram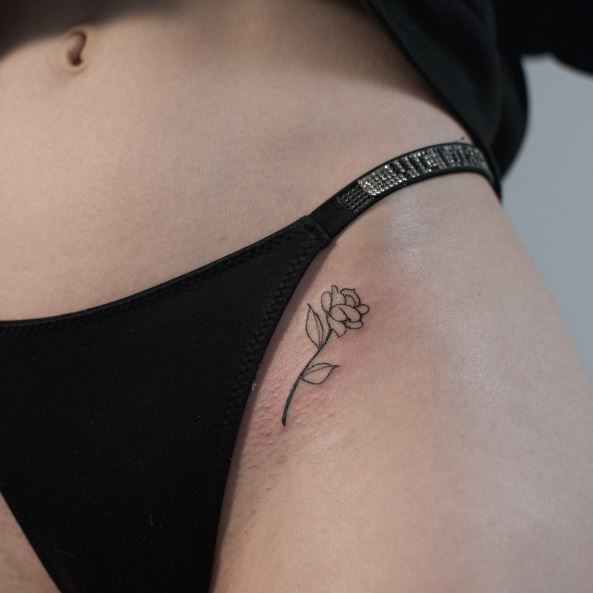 Image by @zmoratattoo via Instagram
In general, consider your typical outfits – which parts are they most likely to cover? Then, get a tattoo in one of these places. This way, you can choose when you want to reveal your tattoo and when you want to keep it covered up.
High Visibility Tattoos
On the flipside, you may want your tattoo to be as visible as possible.
A hand tattoo is one of the more popular body parts for a visible tattoo. You can have it as just a standalone hand tattoo or it could be an extension of a half or full sleeve piece.
If you don't mind having your tattoo always on display, getting a neck tattoo will make sense. There are a few options here, depending on the kind of design you want. You can have a tattoo on the front of your neck or side of your neck.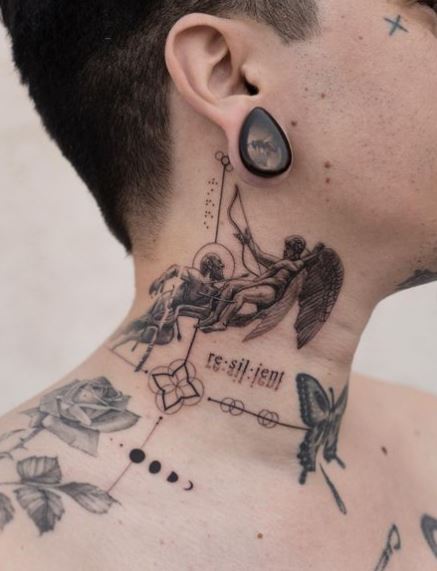 Image by @summerstxttoo via Instagram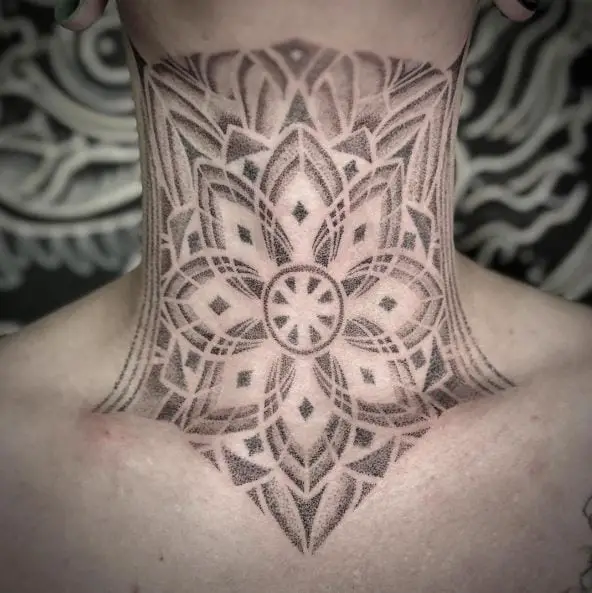 Image by @tattoos.by.ping via Instagram
You can also get one that starts under your chin and progresses downward. Just be mindful that certain parts of this tattoo won't be seen unless you tilt your head upwards.
If you're in the mood to go all out, you may even want to think about a face tattoo – these are becoming more popular. This doesn't mean you should go all out. You can get a small tattoo on the side of your face, close to your ear.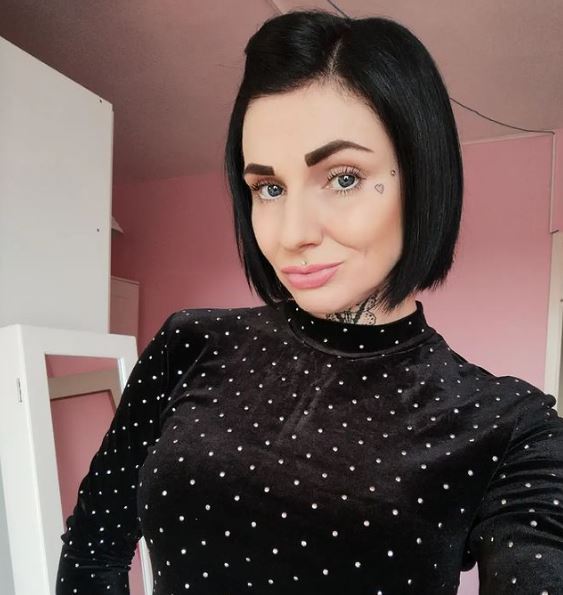 Image by @life.as.a.vegan.with.cats via Instagram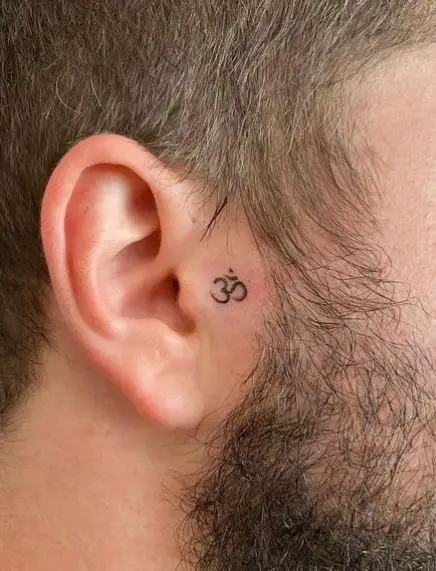 Image by @scardoodles via Instagram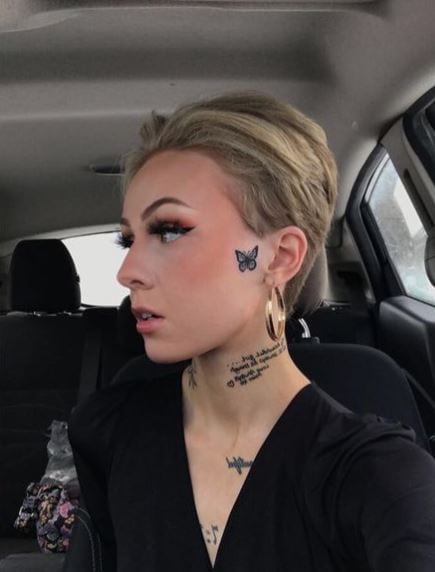 Image by @viviangracesmith via Instagram
Tattoo Placement Options Based on Pain Levels
There's no denying that the pain you experience will influence your tattoo placement decision. If you're someone who doesn't handle pain well or tends to feel intense pain, you will likely to want to skip the most painful places.
On rare occasions, pain may not factor into your decision at all. Still, it's important to know the least and most painful places to make an informed decision. You will know precisely what to expect at your appointment.
It's always a good idea to choose an area that's less painful for your first few tattoos. Once you know what the experience is like and build up some tolerance, you can start experimenting with more painful spots.
In general, areas with numerous nerve endings are the most painful spots. The same goes for places where the skin is thin and the bone is just beneath.
On the other hand, areas with a more layers of fat and fewer nerve endings will be easier to handle.
So, here is a breakdown of what to expect in pain levels:
High Levels of Pain
Head, face, and ears: there are a lot of nerve endings but very little fat in these areas and this can make for a painful tattoo.
Lips: many nerve endings along with think and loose skin can result in severe pain, bleeding, swelling, and more.
Neck and spine: these areas are very sensitive as they have many nerves. Due to this, it can be painful.
Armpit: this is one of the most painful spots to get tattooed – the pain can be unbearable.
Chest and breast: there are a lot of nerve endings in this area making it highly sensitive – it can be even more painful for women as this area tends to be more sensitive.
Ribcage: not only is there very little skin here, but the tattoo will be directly over bone. Also, whenever you take a breath, you will pull the skin upwards, adding to the pain.
Inner biceps: this experience can vary but as the skin is quite soft and sometimes loose, this can be a painful place to get tattooed.
Elbows or kneecaps: once again, thin skin and bone underneath makes this a tough spot to handle.
Hands and feet: these areas are quite painful as the skin is very thin and there are quite a few bones as well.
Stomach: if you have a tighter stomach with less loose skin, the pain might be a bit less. Still, it is one of the more painful areas.
Hips: the pain can vary depending on how much fat is in the area. If you have a bit more fat, this can cushion the feeling. Otherwise, it can be quite painful.
Groin: there are so many nerve endings here and this can make for a very painful experience.
Low Levels of Pain
Outer shoulders: the skin is rather thick here and there aren't too many nerve endings, making the experience easier to take.
Back: as long as you steer clear of the spine, you will find the skin is fairly tough and there aren't too many nerve endings.
Outer bicep: due to the muscle here, the experience isn't as painful.
Forearm: the level of muscle and amount of thicker skin means that you won't feel the tattoo as much.
Calves: they tend to have some padding and this cushions the feeling a little.
Tattoo Placement Options Based on Meaning
A lot of people ask:
Does tattoo placement mean anything?
By itself, the placement doesn't mean much. However, people may choose places based on the meaning behind their tattoo. For instance, many people like to get names or likenesses of loved ones tattooed on their chest, near their heart.
Tattoos with personal meanings may also be hidden so that you don't have to explain them to everyone.
Now you know what to consider before choosing the right placement for your ink. This will make your appointment go a lot more smoothly.