Don't like fitting in with the crowd? No wonder you're a fan of guys' emo hairstyles. Emo hairstyle is the most efficient way to set yourself apart from the crowd.
Most people I've encountered do this by getting styles with exaggerated bangs. You can also spot a unique appearance by keeping an extra long mane and pairing it with eye-catching face accessories or makeup. Want to take things even further? You can add bright colors to your hair to pull extra attention to your unique style.
The increasing love for this style has led to the creation of new ways to rock the emo hairstyle. Keep scrolling to find unique and trendy emo cuts that will surely set you apart from the crowd.
Emo Hairstyles For Inspiration
1. Thick Scene Hairstyles For Guys
This hairstyle checks most of the not-so-unwritten criteria for emo guy hair. The full blonde hair is swept to the sides to form a large window for the face. If you've got thick hair, you can totally pull off this emo hairstyle.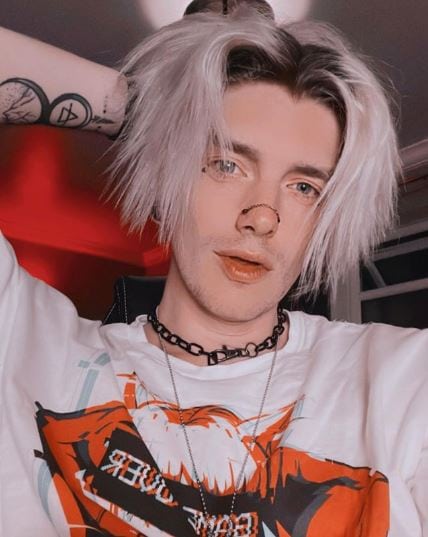 Image by @wolfie.bloom via Instagram
2. Dyed Side Swept Bangs
Dyeing a part of your hair is probably the best option if you want to add a little dimension and swag to your style. Here, the bangs are dyed a bright shade of pink and blue and swept to the side allowing the face to shine. Pair this hair with dark and wild makeup to create a look that you can rock for Halloween.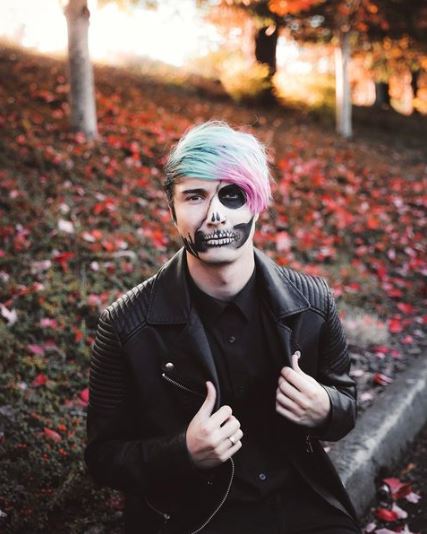 Image by @chrisryan via Instagram
3. Emo Hair With Slight Spikes
Black is the most popular color of emo hairstyles for guys. The hair below features slight spikes in the middle with short choppy bangs in front. It is the perfect hairstyle that you can rock for formal and casual events without looking out of place.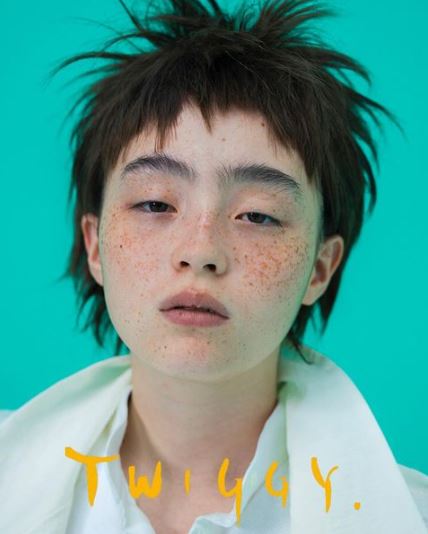 Image by @twiggy.miho via Instagram
4. Emo Hair With Long Bangs
Emo hairstyles are an important part of the emo culture and can be rocked by everyone, regardless of their age. The emo style gives you the freedom to do what you like with your hair without having to worry about other people's opinions. Here, the choppy hair has a different length. The longest part of the hair falls forward and is dyed to an electric blue color.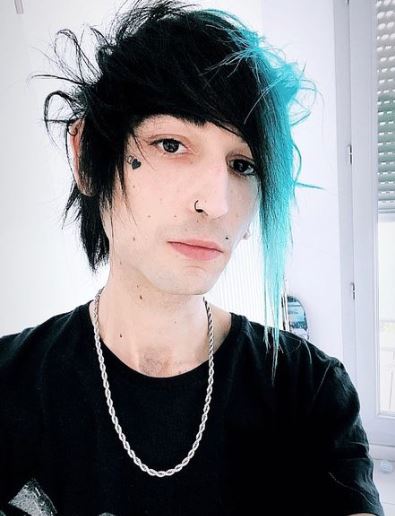 Image by @cyril.abk via Instagram
5. Techy Emo Guy Haircut
This is another emo haircut that can be rocked to give off that emo nerdy/techy guy vibe. Most emo hairstyles for guys are done with long hair. Not to worry if you've got short hair though, you can get this style done instead.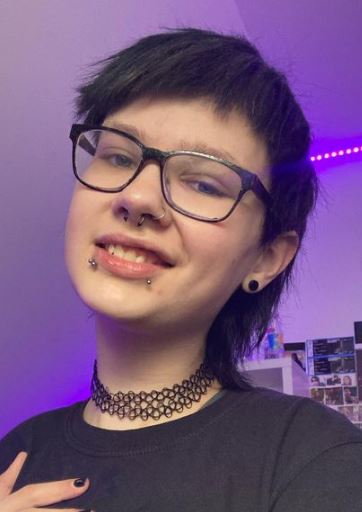 Image by @greasyratemo via Instagram
6. Shaggy Blue Mullet
This Colored mullet emo hair pushes the emo aesthetics a bit. To recreate this look, go heavy on the blue hair dye, and push as much hair as you can to the front.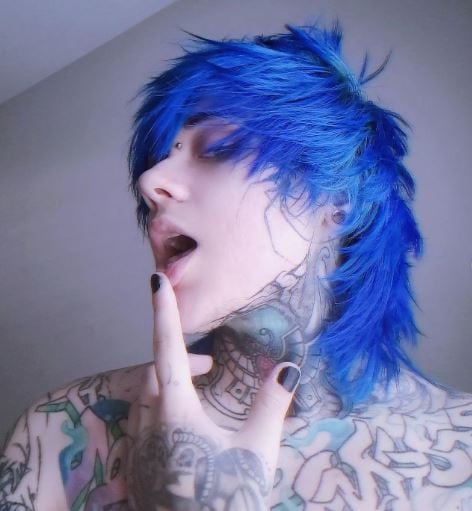 Image by @sleepyvampir via Instagram
7. Cool Emo Fringe Hairstyles For Guys
The signature emo fringe hair is featured here. This jet black emo hair is sectioned in the middle to create a little window for the eyes, while the sections are swept to the sides. This hairstyle is usually worn by the cool kids in school.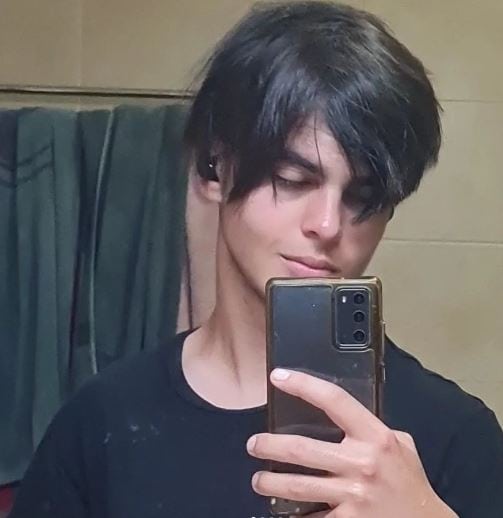 Image by @gamer_boy_from_nowhere via Instagram
8. Sleek Emo Hairstyles For Guys
Super sleek and eye-catching! This is one of those emo hairstyles that sets you apart from the crowd. It has orange lowlights in front of the asymmetrical bangs. The rest of the hair is swept to the front to form a hoodie cap shape around the head.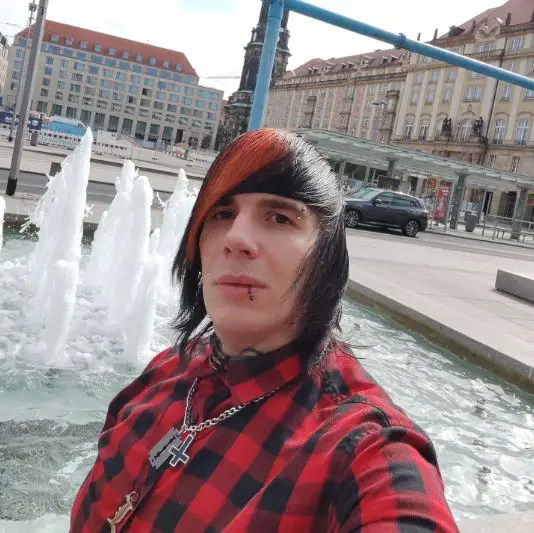 Image by @bloody_dreamyt via Instagram
9. Black Emo Hairstyle With Colorful Bangs
The waterfall of colors featured in this emo hairstyle is pretty creative. A lilac base that blends into a mint green shade creates a nice contrast that will make your whole face pop.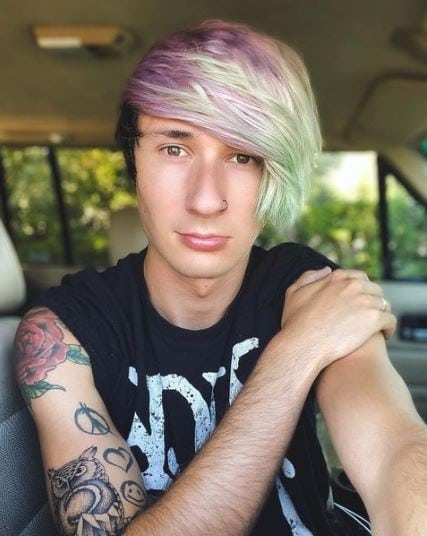 Image by @chrisryan via Instagram
10. Crazy Emo Hairstyles For Guys
Another creative way of rocking your emo hair is by getting one in your favorite color. That way, most of your outfits match your hair color.
Image by @deadtreezz via Instagram
11. Extra Long Hairstyles For Guys
Don't have very long hair? Then swipe away. The long brunette hair has heavy bangs that are swept to the side to cover one eye. The hair is face-framing and cool. You can split the bangs in two, so you can rock the hairdo without it obstructing your eyes.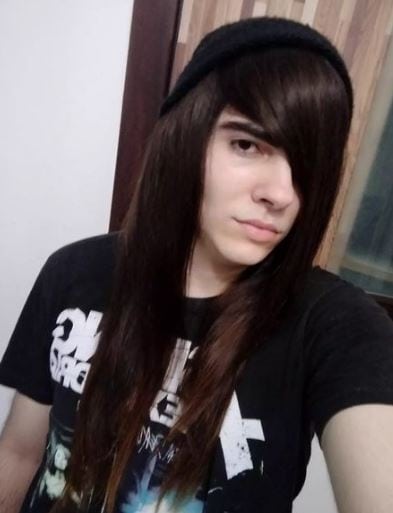 Image by @emanuelhoracio63 via Instagram
12. Casual Emo Hairstyles
Want to take a break from your usual over-the-top hair? This is a simple emo style that you can rock. It gives a subtle look without being extreme emo.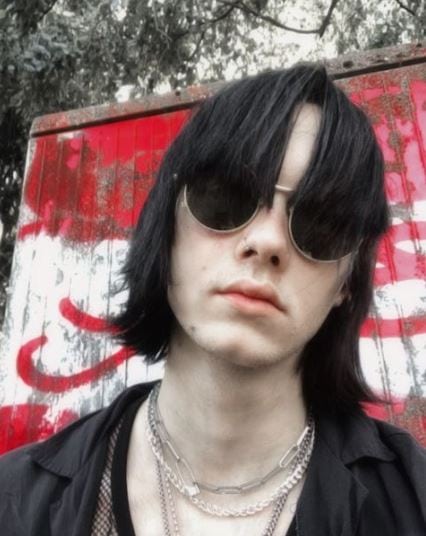 Image by @luzifers_funhouse via Instagram
13. Short Full Bangs Emo Hairstyles For Guys
The emo lifestyle is great, but sometimes you might have to rock a casual style for work or other formal events. This hairstyle is a great emo look for formal events. It gives a cool and soft emo guy vibe.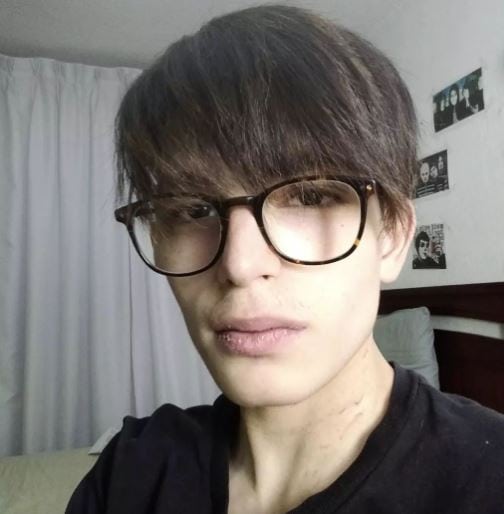 Image by @dark_emotion_cloud via Instagram
14. Purple Spiky Emo Hairstyles For Guys
This classic emo hairstyle has a shaved part with a longer front dyed in purple. The top hair is brushed to the front and falls over the face to give that cool emo look. Not a fan of purple? You can recreate this in your favorite color for the same effect.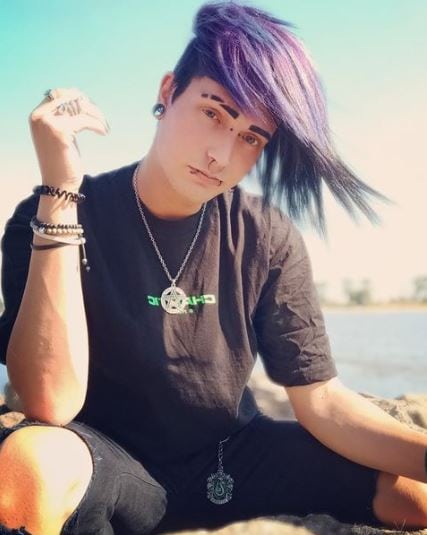 Image by @akito_malfoy via Instagram
15. Emo Boy Ponytail Look
The emo ponytail hair is a more mature and subtle take on emo hairstyles for guys. You can shave one-half or sides of your hair to give that baddie vibe, or decide not to.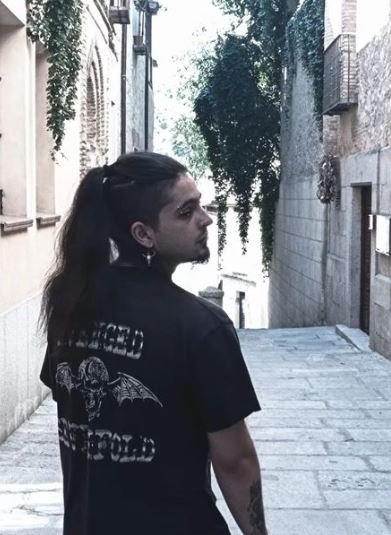 Image by @.darkangel via Instagram
16. Black and Red Emo Bob Haircuts
Dark bob hair with red highlights at the front and bangs: a classic hair color contrast for sure. This is a hairstyle that requires dedication to maintain, since you'll need to visit the salon often to keep the hair looking great always.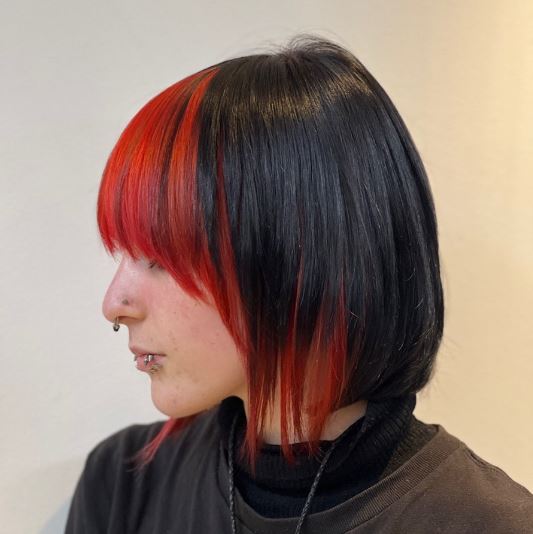 Image by @elle.murray_fowler via Instagram
17. Blue/Green Emo Hairstyles For Guys
Vibrant colors are becoming a trend in the emo community. This long hair has blue at the base which ends in subtle green tips. The bangs sweep across the forehead, leaving a little window for the face.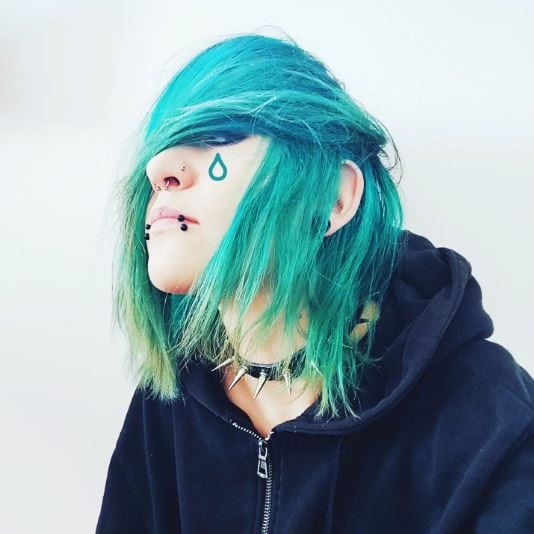 Image by @evil_rainbowhead via Instagram
18. Wide Mohawk Emo Hairstyle
What I love most about this subtle mohawk hair is how it adapts to both formal and casual occasions. It's also quite easy to achieve. All you have to do is shave the sides of your hair (not too low) to make it shorter than the top. Then brush the hair up to give it little spikes.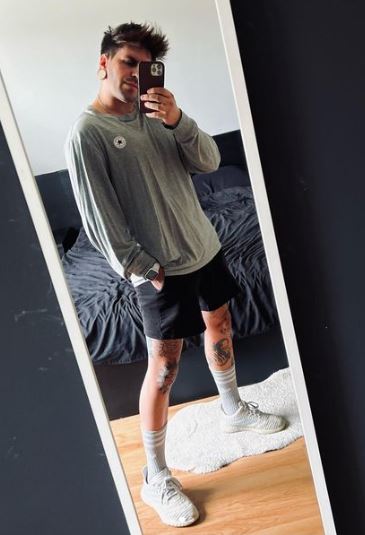 Image by @bmxonelove via Instagram
19. Platinum Blonde and Black Style
Here, we've got two ways to rock the emo haircut. You could go for the black hair with shorter layers if you need a more subtle look that will blend in with the crowd. Or you could opt for platinum blonde hair for a more daring look that will set you apart from the crowd.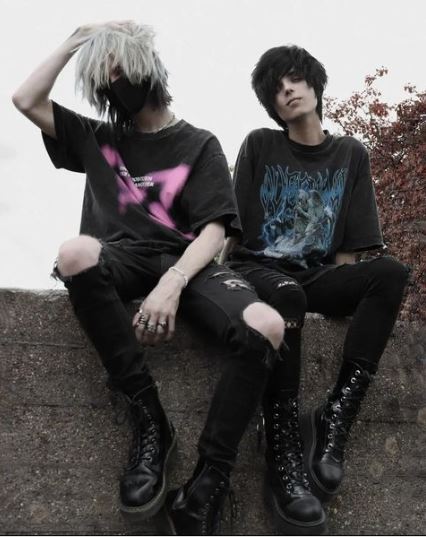 Image by @angel_withashotgun via Instagram
20. Soft Emo Hairstyle
If you've got a warm skin tone, bright-colored hair will look especially good. Although the emo hairstyle is covered by a warmer here, a hunk of hair peeks out from it.
Image by @chrisryan via Instagram
21. Emo Haircut With Subtle Spikes
You don't have to rock completely dark hair to take part in the emo lifestyle. You could get a haircut with spikes and red highlights at the side. Add choppy bangs to the hair to complete the emo look.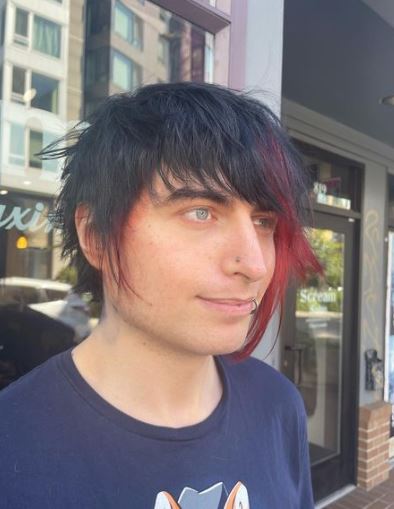 Image by @stylesbysagee via Instagram
22. Reverse Bob Emo Hairstyle For Guys
This is a classic emo-inspired haircut. It is a revered bob with shoulder-length hair and slightly choppy bangs. You can add accessories to accentuate your emo appearance, or just wear a cool outfit for a cool effortless look.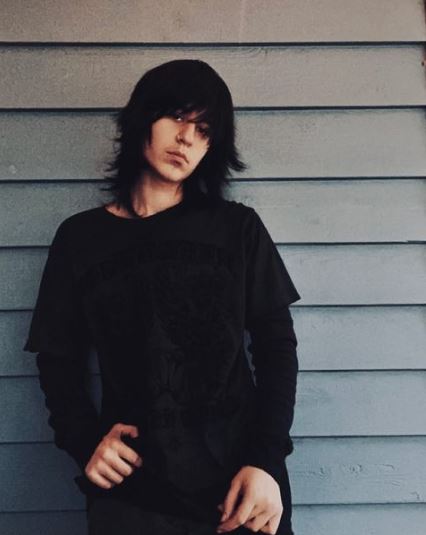 Image by @sh1xxyk via Instagram
23. Short Emo Hairstyles For Guys
I know most emo-trend hair features longer hair, but you can also rock the emo style with short hair. You can even brush your hair to the front to form short, sparse emo bangs.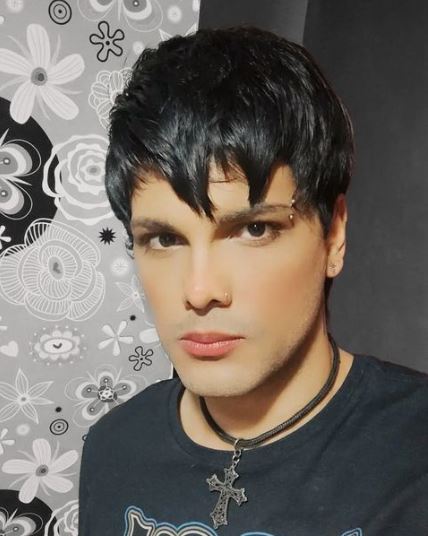 Image by @feshadows via Instagram
24. Green Emo Boy Hairstyle
Even without the piercings and exaggerated bangs, this hairstyle is unmistakably emo. The hair has a dark base which immediately blends into a vibrant green color. This is the perfect hairdo for people with straight hair of a medium length.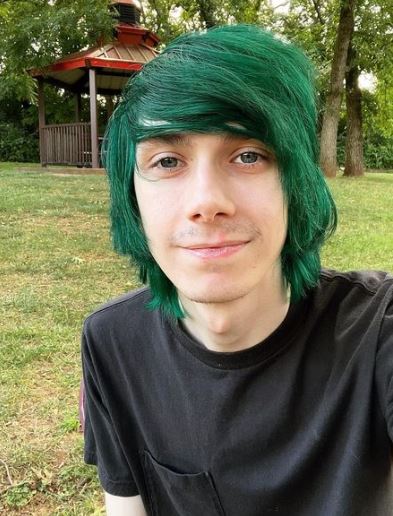 Image by @substancedue via Instagram
25. Lilac Casula Emo Hairstyles For Guys
The hair color used here is vibrant and contrasts perfectly with the darker beard. To recreate this, shave the sides of your hair and sweep the top to the sides. Lilac hair color looks amazing but make sure you're up for the maintenance that comes with the color.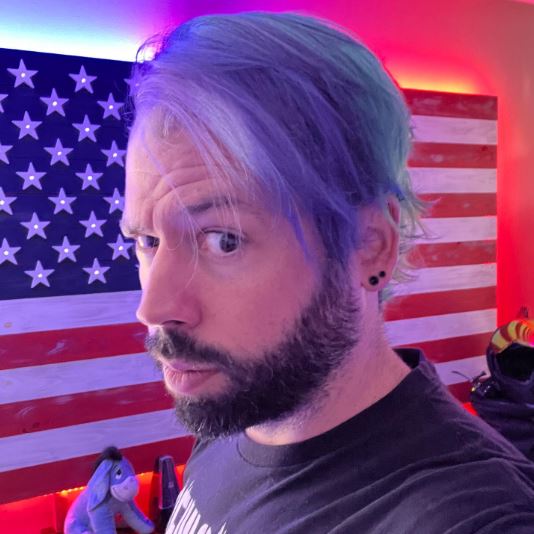 Image by @tempooperator via Instagram
26. Half Colors Emo Haircuts
Step out looking cool and mysterious with this hair. One side is dyed black and the other platinum blonde. This is the ideal hairstyle to show the world that you'll always do you and don't care how the universe feels about that.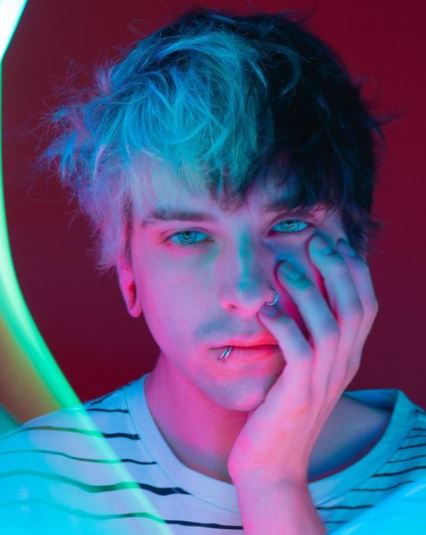 Image by @lekickassusername via Instagram
27. Classic Emo Hair With Side Bangs
This is a true standout in the world of casual emo hairstyles. The short hair is low on all sides except the front, which is dyed to a magical blonde and left to flow freely to the sides. The hair has a classy no-nonsense energy and I'm all for it.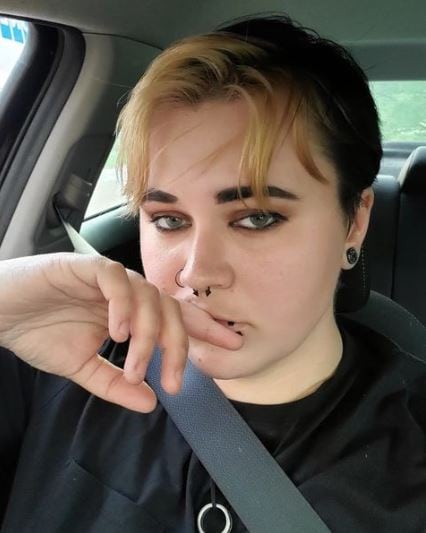 Image by @deadboi1939 via Instagram
28. Emo Cut With Short Bangs
This is the signature look of many emo hairstyles. The hair is short with cool bowl-like emo bangs swept to the side. If you need a mature take on emo cuts, this should be on your list.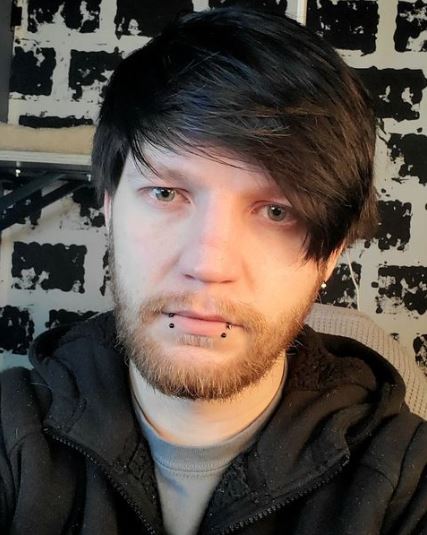 Image by @imbobbybot via Instagram
29. Messy Styled Emo Hairstyles For Guys
Nothing describes your edgy personality better than the messy styling of your emo haircut. This is a freestyle haircut usually rocked by emo people who don't care what others think. Want to add a little fun to the hairstyle? Dye parts of the hair for a cool contrast.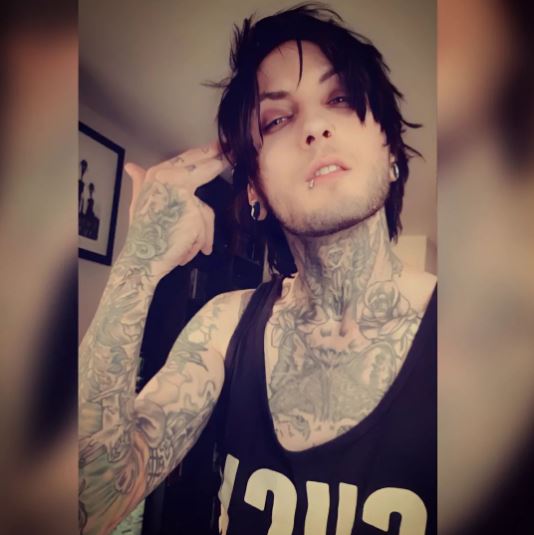 Image by @essencey94 via Instagram
30. Bright Blue Emo Hairstyles For Guys
Got really thick hair? Then you need to pause and take a good look at this emo one. The hair is left scattered with dark shades in several places. The smooth texture makes it easy to achieve.
A double take on the hairdo and I'm sensing anime vibes. Oh, I see where it's coming from. The hair reminds me of Aladdin from 'The Kingdom of Magic'.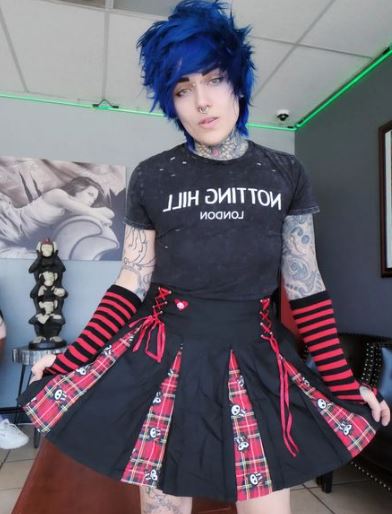 Image by @sleepyvampir via Instagram
31. Touch Of Red
Want to rock this hairstyle? You will have to grow out your hair to get this look. All the hair is swept down to chin level and one side is in red to add dimension and versatility to the hairstyle.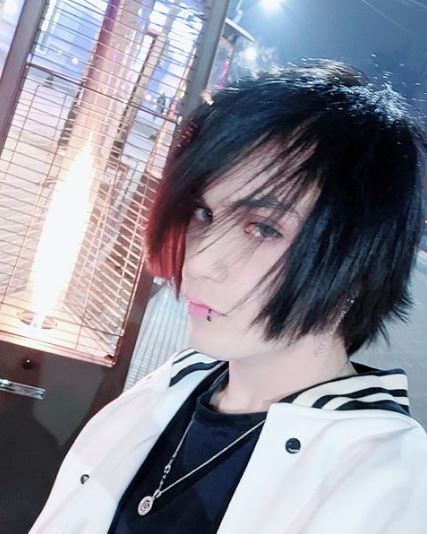 Image by @aoreya_ via Instagram
32. Blonde Slightly Spiky Hairstyle
I'm getting a major Marylin Manson vibe from this copper blonde hairstyle for guys. The hair looks like something a musician would wear on stage to perform with a rock band. If you are involved in the music world or admire the lifestyle, you can get this done.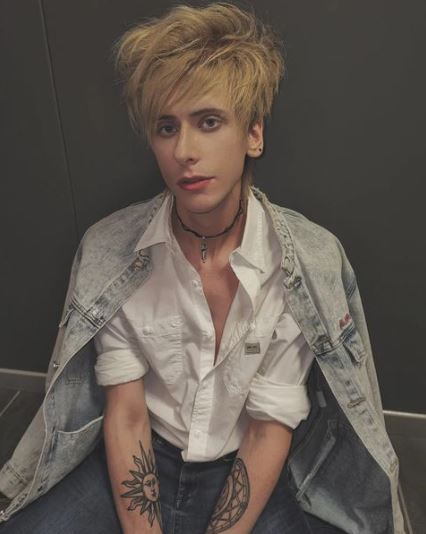 Image by @mourning_sonata via Instagram
33. Emo Scene Hairstyles For Guys
Metallic hair color combination, yes!! This hairstyle for guys is all-round fun and has good energy. The hairstyle features a round cut with straight strands at the top and dyed using the perfect color combinations. Metallic blue, purple, and silver... perfection.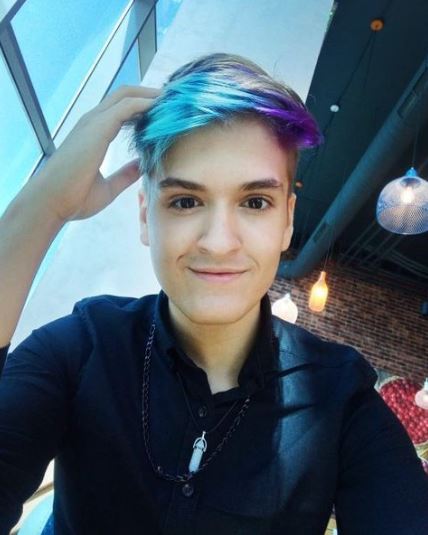 Image by @ivo_the_art_zombie via Instagram
34. Shaved Hair With Long Bangs
Want to create a look that will give people chills as you go about your day? You should recreate this. The emo hairstyle features a shaved round cut with the middle part left long and flowing. Need an emo hairstyle for Halloween? Wear this. Just ensure your makeup looks as exaggerated for a cool effect.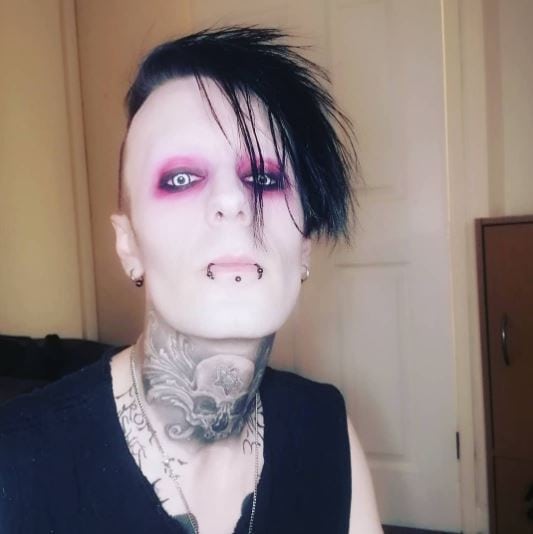 Image by @pyr0.exe via Instagram
35. Pink Emo Style
Just wow. I think pink hair is totally understated and not given the attention it deserves. Here, the hair is swept to the sides to give it that extra mobility. Not to mention how stunning the pink and blonde hair colors look combined.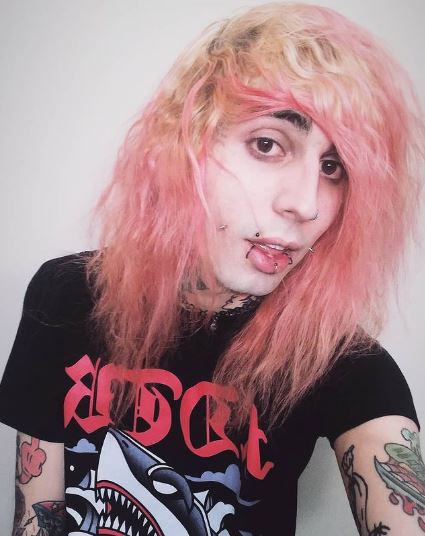 Image by @lil.emotional via Instagram
36. Blue Scene Hairstyle
Nothing helps with self-expression better than hair color. The hair has full bangs in front with the remaining parts of the hair left to fall backward in an inverted bob.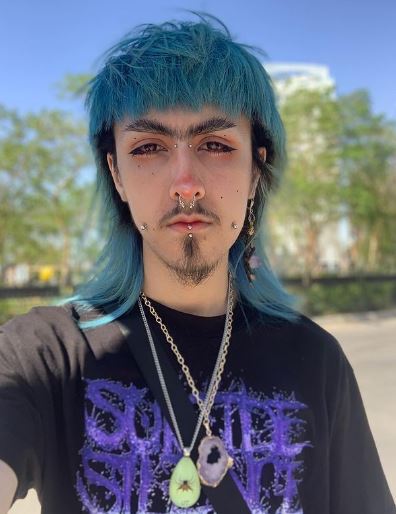 Image by @death_.of_._an_ai via Instagram
37. Multiple Colors Emo Hairstyles For Guys
Mint green and brown are used to style the hair, and the contrasting colors of the haircut give it more volume and depth.
This is your sign to experiment on different colors. Who knows, you might come up with a brilliant combo like this.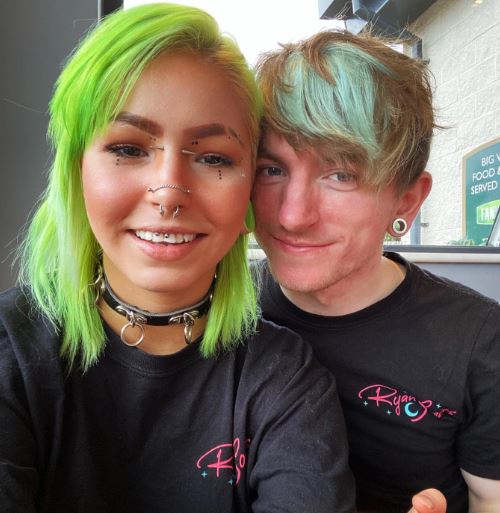 Image by @ryansoanesofficial via Instagram
38. Wavy Layered Emo Haircut
I know this style deviates from the regular emo haircut, but it still represents the emo culture. The short hair has slight waves that go in every direction. The front features red highlighted hair with short full bangs and sides that creates a square-shaped window around the face.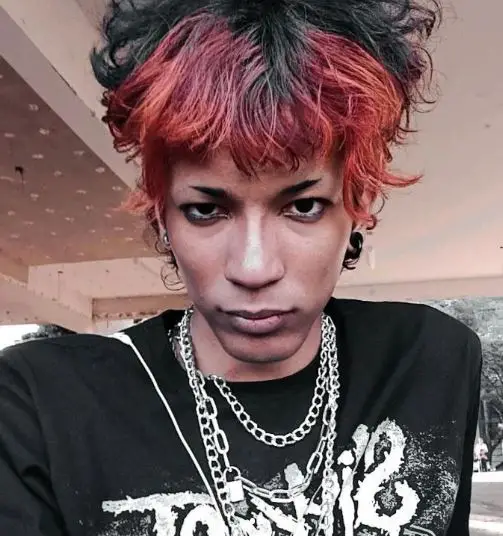 Image by @eogowther via Instagram
39. White Emo Boys Haircut
Heavy layered hair provides extra thickness and texture which is why I recommend layers for people with medium thick hair. Most of the hair on the side is swept to the back and front. The top part is full and swept to the side, giving an illusion of bangs.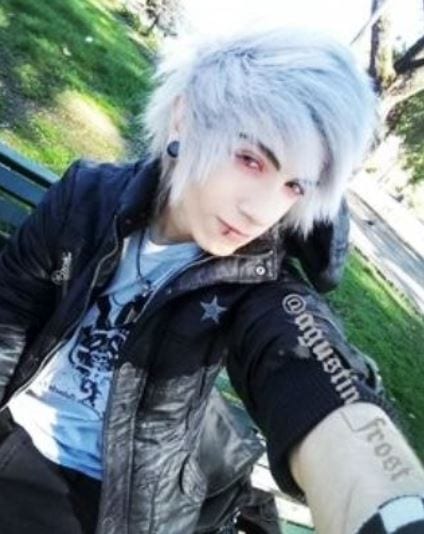 Image by @ijustwannadiett via Instagram
40. Long Scanty Emo Hair
Hold your horses, don't dismiss this hairstyle because it lacks bangs with thin tresses. It is definitely emo. The hair falls below the shoulders in messy sections, giving it that straight, outta the shower vibe.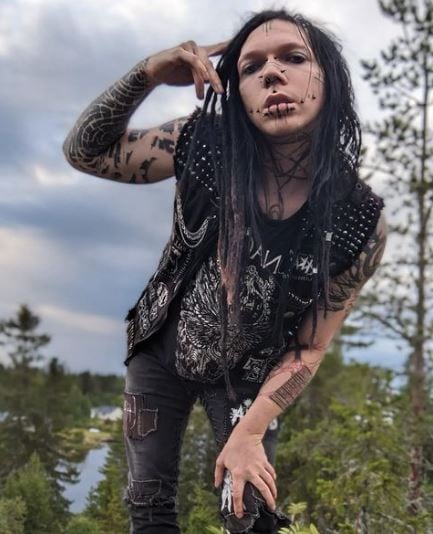 Image by @sojalord via Instagram
41. All Red Hair With Full Emo Bangs
Red hair looks superb, especially on people with a cold skin tone. Just like every other emo hairstyle, this features full hair with sections brought to the front and eye-covering, side-swept bangs.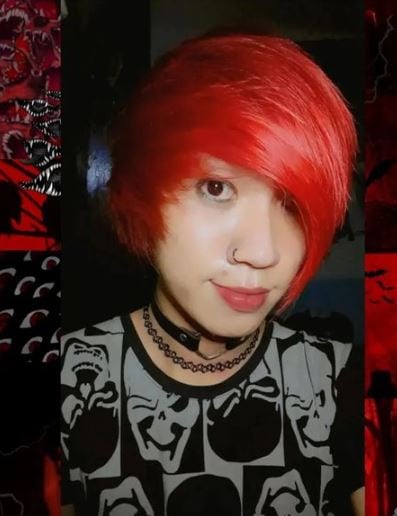 Image by @janefeature_love via Instagram
42. Black Short Emo Hairstyles
The black and red color combination gives an edgy look that makes your face pop and sets you apart from the crowd. The black base ends in shaggy hair, and the front section covers the eyes a bit. This is great for people who want to look a bit mysterious.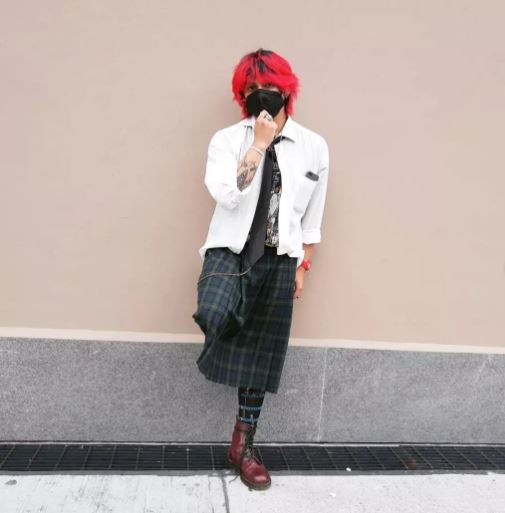 Image by @eduardo___caguama via Instagram
43. Simple Emo Hairstyles For Guys
This is not your signature emo look but still fits the category. The hair flows to cover the neck and ends just below the ears. If you've got thin hair, you should recreate this style with highlights to give more shine to the hair's appearance.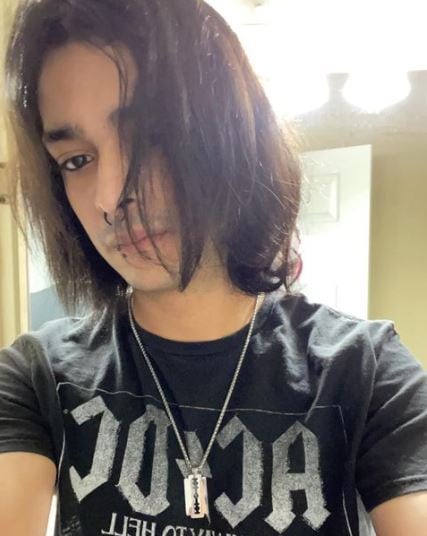 Image by @ohnoitsl via Instagram
44. Exaggerated Spiky Emo Style
The exaggerated spiky style was popular years back but is making a comeback now. It was spotted on several models in Paris during fashion week and other runway events. This is not a regular emo hairstyle; you should get it done only if you want to look iconic.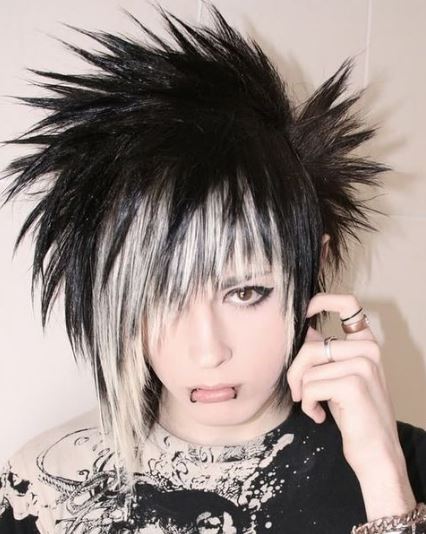 Image by @emo_hair_styles_for_guys via Instagram
45. Blonde Touch Emo Boy Hair
Black is a popular color in the emo community. The hairstyle with blonde, heavy bangs swept to the side does well to complement the dark eyeliner and cool skin tone.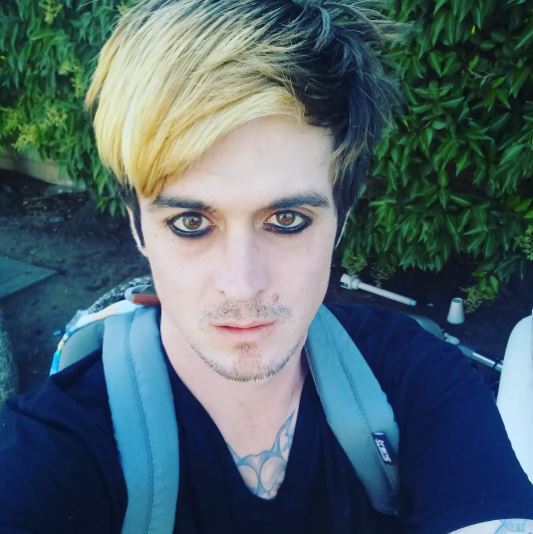 Image by @giovantisavanti via Instagram
46. Long Bowl Cut Emo Hairstyles
Nothing suits you better than your natural hair color. All you have to do to give it some style is select a haircut with a scanty fringe in front to add an emo vibe.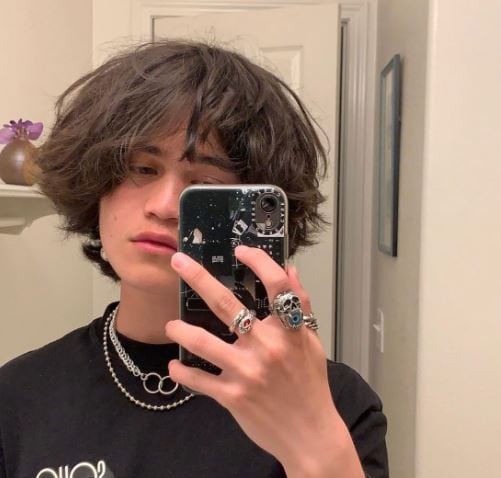 Image by @poltergeistcorpse via Instagram
47. Electric Blue Emo Hairstyle
Wanna rock this bright hair? The major work here is getting the hair color right. If you've successfully achieved that, all you need to do is keep straightening your hair with a flat iron and trimming the front section to keep the bangs scanty when your hair grows out.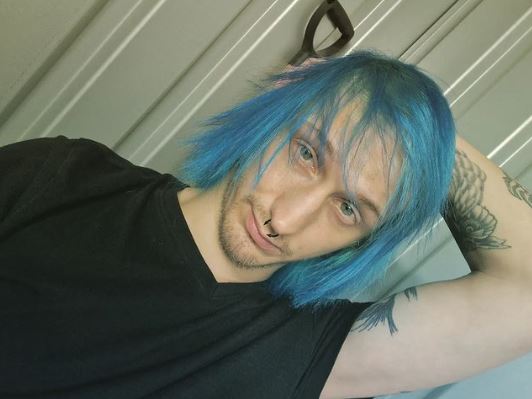 Image by @draven_oppai via Instagram
48. Purple Emo Cut
Purple is such an amazing color that goes well with any outfit. Ever seen a combination of purple and grey? It's a great color combo for purple lovers. No wonder the hair looks so good paired with the grey hoodie.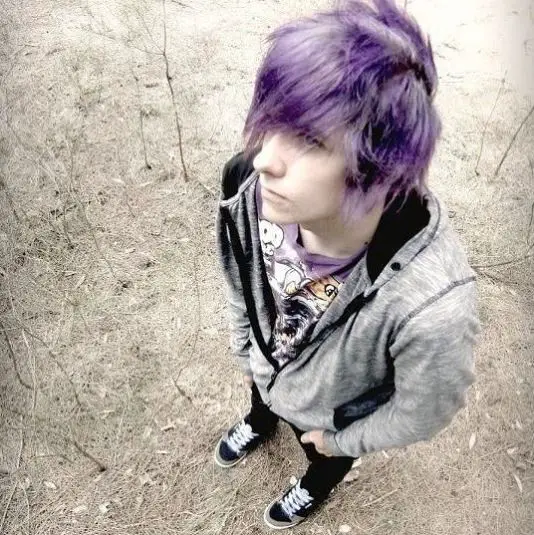 Image by @sc3n3k1ds via Instagram
49. Smooth Emo Guys Hairstyles
Don't you just love the bad boy CEO vibe the hair and outfit gives here? The mane is left smooth and allowed to rest with a large chunk of hair at the front swept to the side. The bangs are dyed red to give it some mystery.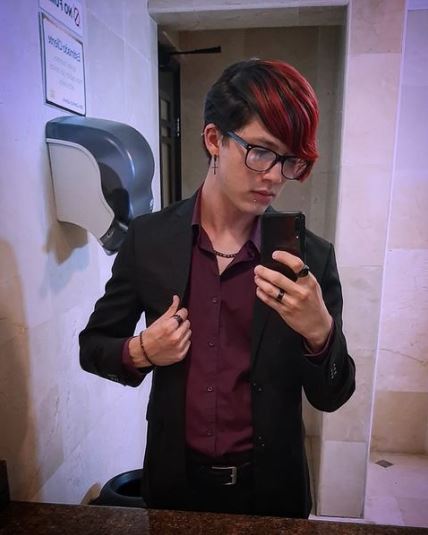 Image by @kikebalderas97 via Instagram
50. Rainbow Emo Haircuts
The colors used to create this emo hair makes it pop in a good way. The best thing about getting colorful emo hair is that you can get away with any colored makeup you choose to pair it with. That's a big flex.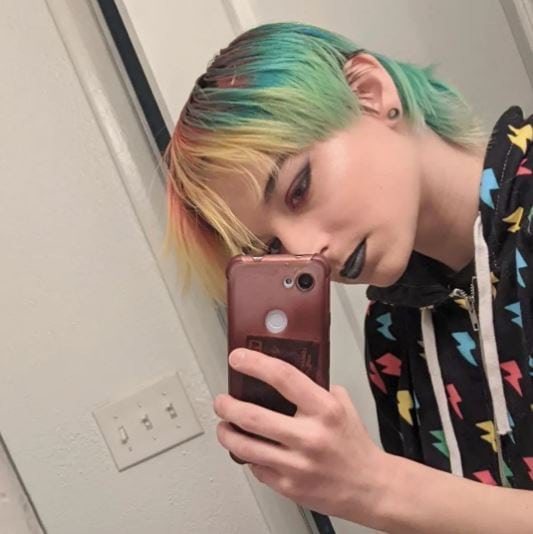 Image by @itsmiloarigrace via Instagram
51. Touch of Purple On Sky Blue
This is an amazing emo hair inspiration for a soft emo boy. Here, most of the hair is swept to the front, giving it the full bangs look of most emo styles. I suggest using less or more hair to get asymmetrical bangs.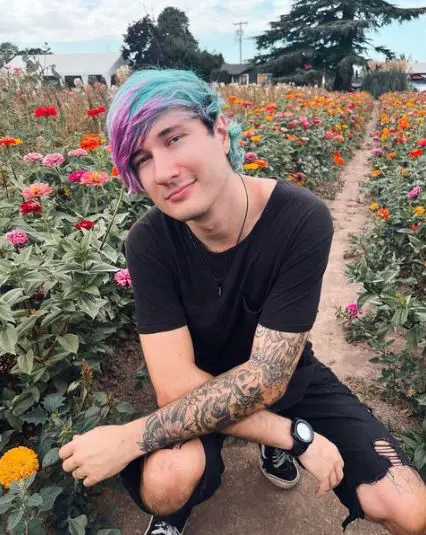 Image by @chrisryan via Instagram
We've looked at several emo hairstyles for guys, from wild to subtle and extra. I'm sure getting a hairstyle for your next appointment will no longer be a chore.