Straight back hairstyles with center parting, cornrows, and jumbo braids, especially in blonde are signature TikTok and Instagram baddie hairstyles. This is because they are versatile and elegant.
Box braids are a personal favorite baddie hairstyle since they are protective of your hair, can last for as long as two months, and can be styled in different ways. There are also other hairstyles you can get for a gorgeous baddie look.
Here are 60 baddie hairstyles for inspiration so you won't run out of baddie hair ideas anytime soon!
Baddie Hairstyles For Inspiration
1. Short Curly Baddie Hairstyles
Short curly hair with brown ends and well-laid edges. This amazing look can be achieved with your own hair, hair extensions, or a wig.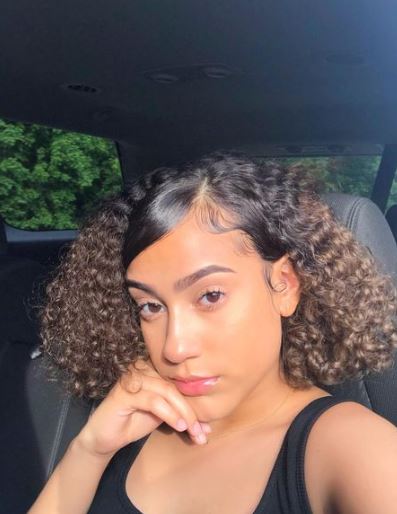 Image by @ayeitsemely via Instagram
2. Straight Back Baddie Hairstyles
This cute simple straight-back hairstyle is perfect for lazy days.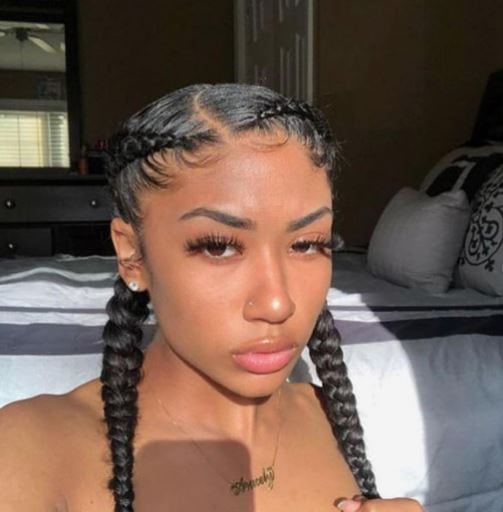 Image by @baddieoutfits2k20 via Instagram
3. Simple All Back Cornrows
Cornrows are for all hair types, so get your cornrows regardless of your hair texture.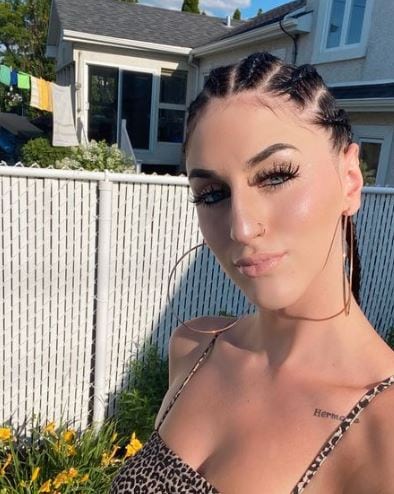 Image by @anais_la_belge via Instagram
4. Medium-Length Ponytail
Ponytails make your face pop effortlessly. This medium-length ponytail with curly ends and curves is a good choice if you're looking for something simple for summer.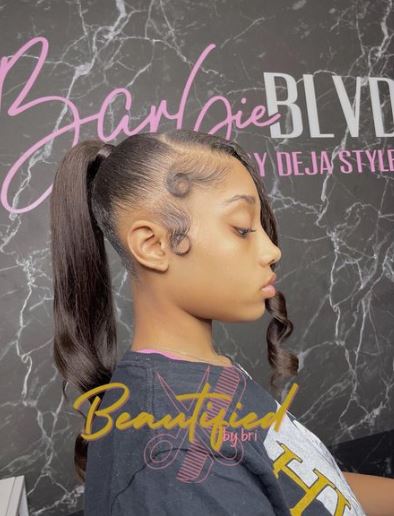 Image by @ via Instagram
5. Side-Path Frontal Baddie Hairstyles
This bouncy black hair with side parting and curly ends is one of the baddest baddie hairstyles. I like how neat the frontal installation looks. With the right outfit, this hairstyle is a 10/10.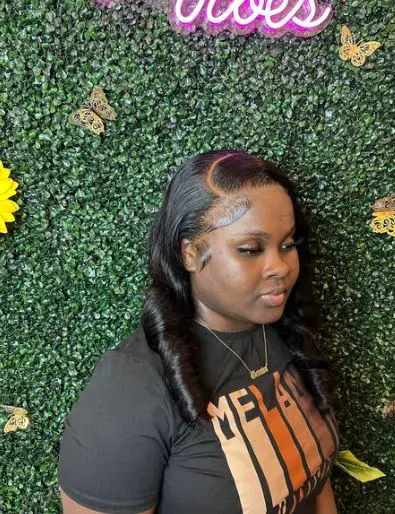 Image by @shanshairpalace._ via Instagram
6. Blonde Braids
We all know that braids are perfect for any occasion. However, blonde is a great braid color to achieve a baddie look.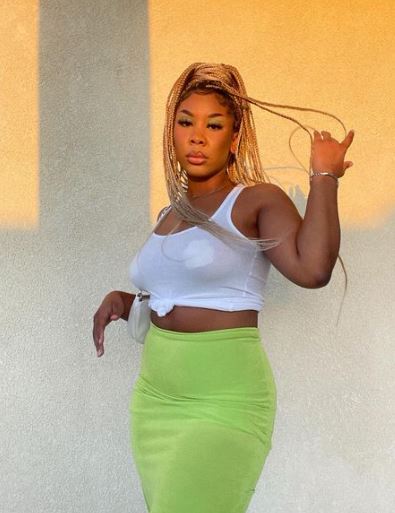 Image by @arnellcalvin via Instagram
7. Artistic Cornrows
This lovely cornrows hairstyle with well-laid edges and silver accessories gives the Instagram baddie vibe. You can also get a wig that comes with this style of cornrows.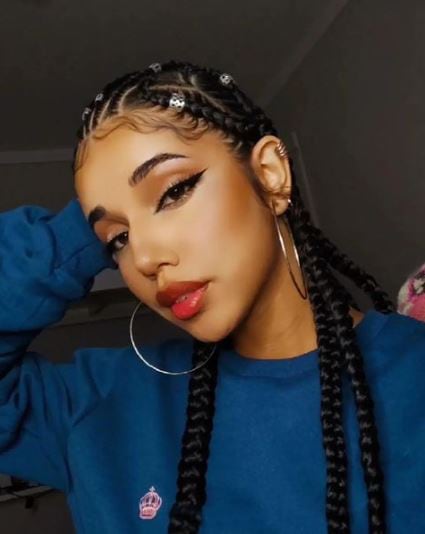 Image by @emilly.catrinck via Instagram
8. Long Curly Baddie Hairstyle
Aren't these curls lovely? The full curls and perfect, well-gelled center parting of this hairdo give the ultimate baddie vibe.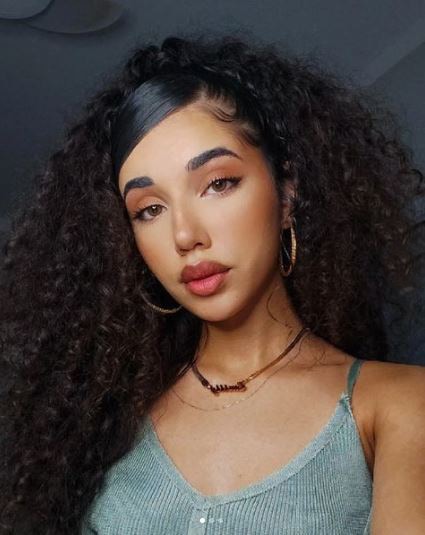 Image by @emilly.catrinck via Instagram
9. High Ponytail
Ponytails are beautiful and versatile. They're also quick and easy to do. This particular ponytail style is simple and it's the perfect baddie hairstyle for work.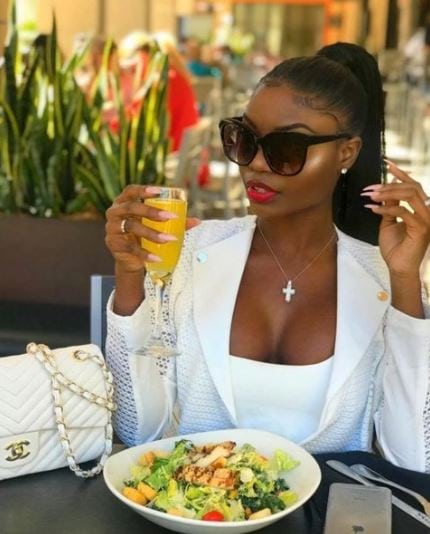 Image by @shower_me_fierce via Instagram
10. Gladiator Baddie hairstyles
This has a high bun with cornrows at the side, giving a slight Viking appearance.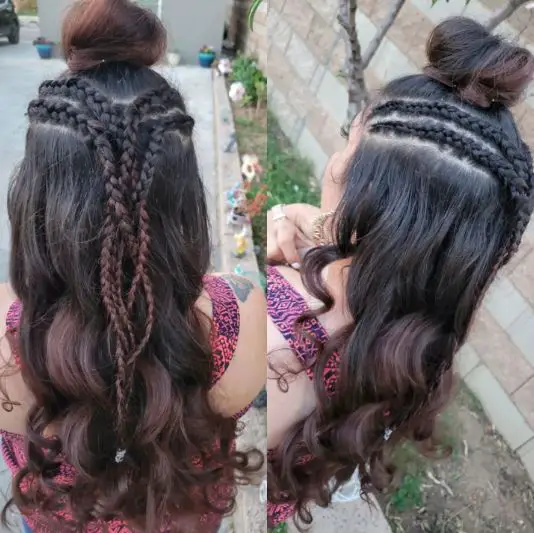 Image by @hair.x.claudia via Instagram
11. Lovely Brunette Crown
This gorgeous brown mane is a lovely hairstyle for any event. You may not naturally have straight hair but with a good flat iron, you're good to go.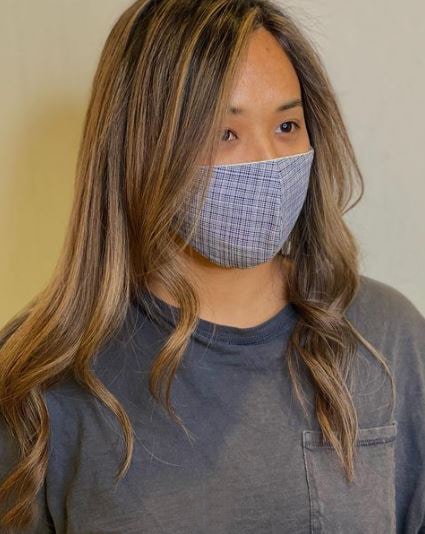 Image by @logwood_styles via Instagram
12. Box Braids with Fringe
An interesting way to add some creativity to your hairstyle is by incorporating colors and fringes like these green and black beaded box braids.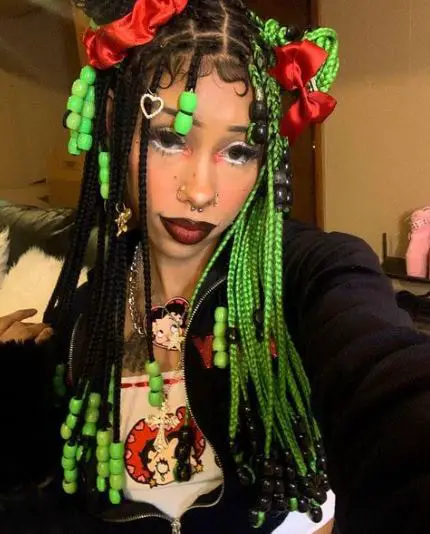 Image by @baddbih2022 via Instagram
13. Blunt Cut Bob
Bob cuts are easily one of the simplest hairstyles to do. This blonde bob cut with white and silver streaks can be achieved with a wig, hair extensions, or your natural hair.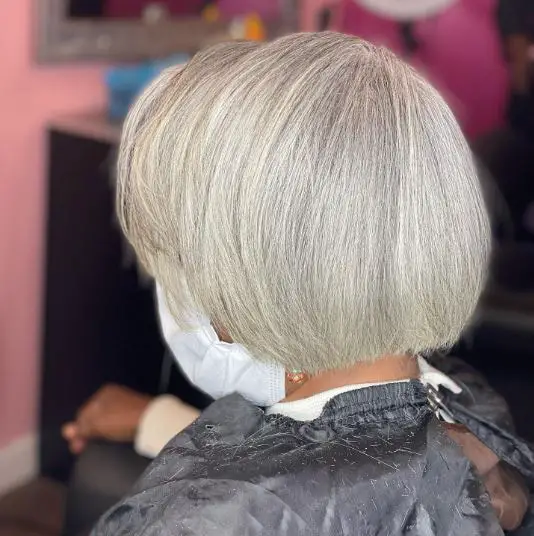 Image by @_tprettycommittee via Instagram
14. Black and Magenta Hair
Black and magenta pair seamlessly in this baddie hairstyle to give an adventurous look.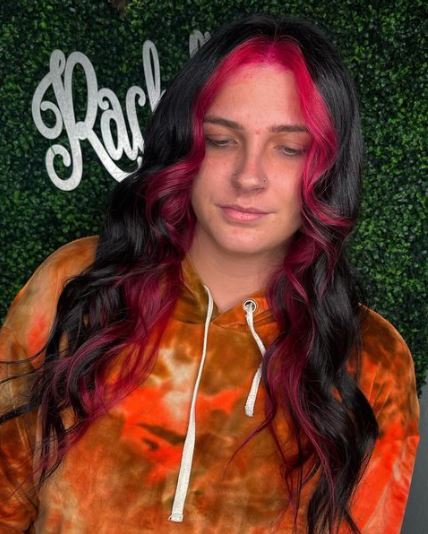 Image by @tangledupwithkarlee via Instagram
15. Knotless Braids
These knotless braids are neat and gorgeous. Knotless braids are popular hairstyles that all baddies love. You can switch it up by trying out different sizes and color trends.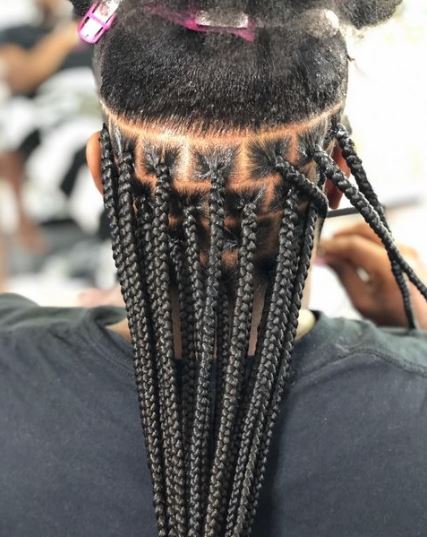 Image by @braidsbyieesha via Instagram
16. Braids with Beads Baddie Hairstyles
This style incorporates short braided natural hair with cute beads. An interesting thing about these braids is that you get to style them whichever way you like.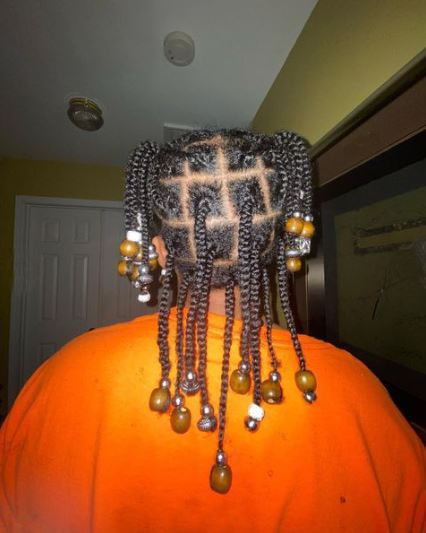 Image by @hairby.crissy via Instagram
17. Gorgeous Baddie Hairstyle
This crimson hairstyle is stunning. The red makes the short, straight hair pop. It's giving some serious Instagram baddie vibe.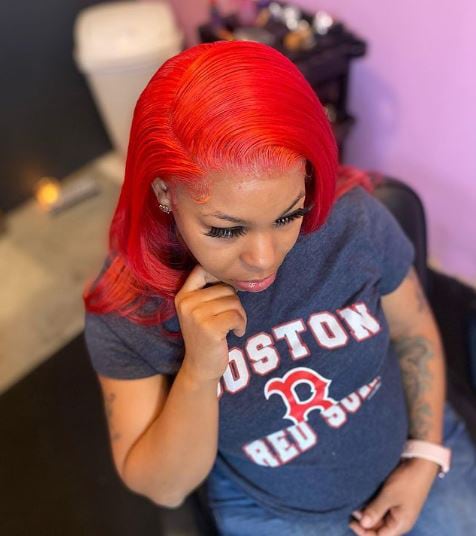 Image by @hairbywanchie_ via Instagram
18. Black Hairdo With Blonde Tips Ponytail
The high bun with a long wavy ponytail and blonde highlight is a quick and easy hairstyle you can do all by yourself. All you need are rubber bands, hair gel, and an old toothbrush to lay your edges.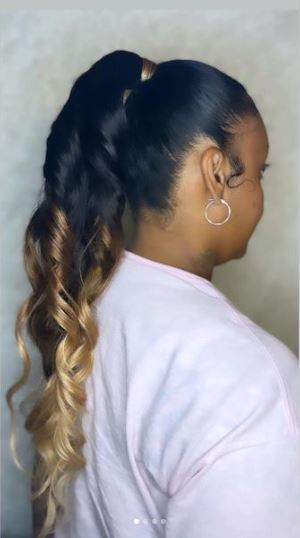 Image by @lalaadditup via Instagram
19. Waist-Length Braids With Hair Cuffs
Need a simple baddie hairstyle that will last? This style is what you need. The cuffs added help the hairdo glow a bit.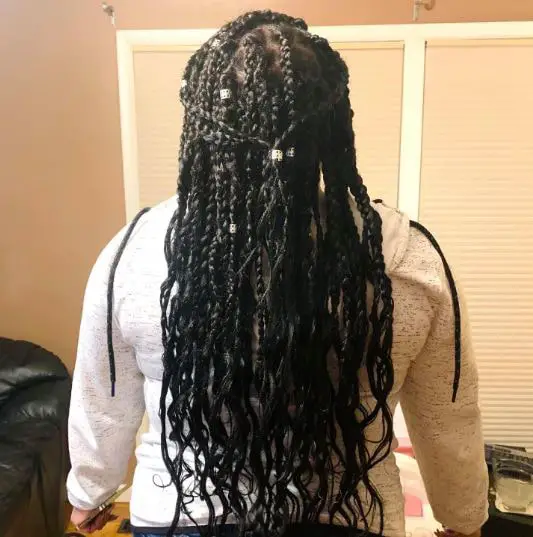 Image by @premierehair1 via Instagram
20. Long Curly Hair
Every Instagram baddie needs to rock this long, curly hair with frontal. It's chic and classy.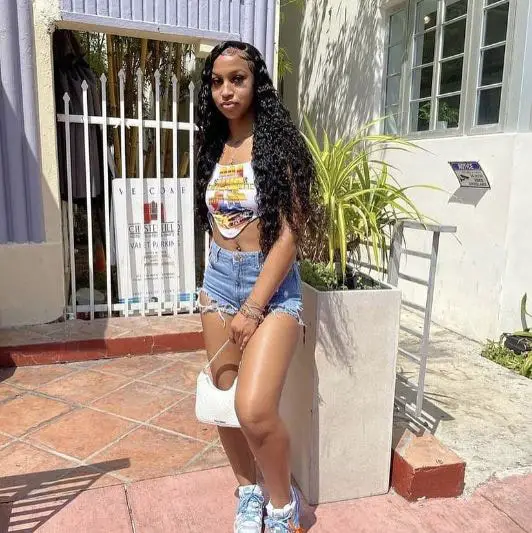 Image by @diorrr_.fitz via Instagram
21. Slick Back Buns
These slick back buns are neat and sleek, making your face pop on a whole different level. They're also easy to make. Just watch a YouTube video on how to get the sleekest bun.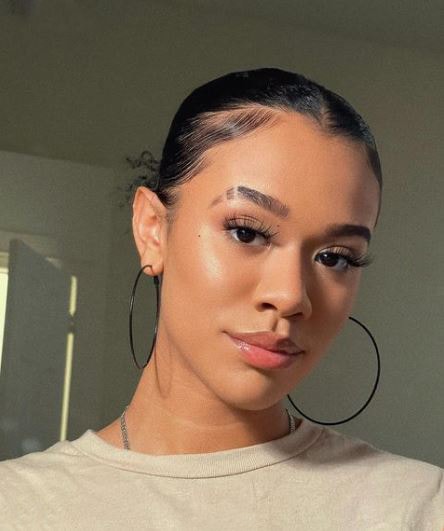 Image by @_rainyposteddat_ via Instagram
22. Cute High Bun
This cute high bun with side braids and beads gives a very youthful look.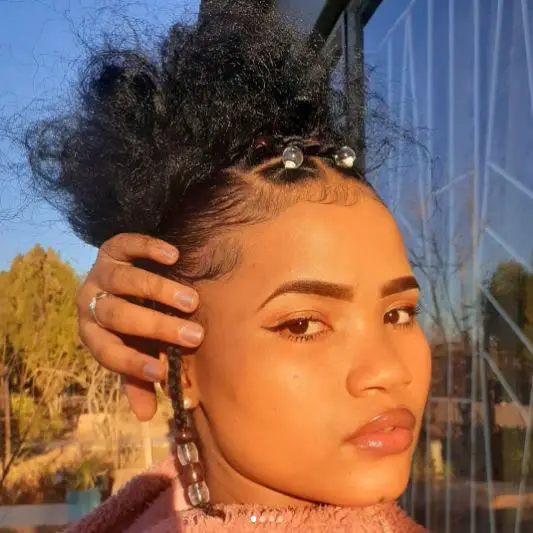 Image by @stephanieduraan via Instagram
23. Messy High Buns
Buns are another gorgeous option if you want to keep your hair away from your skin. I can't get enough of these buns. The slight messiness gives it a flirtatious, baddie look.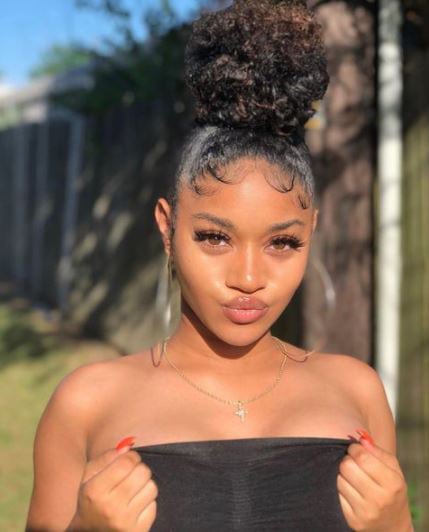 Image by @_rainyposteddat_ via Instagram
24. Low Bun Baddie Hairstyle
This hairstyle is perfect for an Instagram baddie that wants to take a quick outfit picture before switching to another hairdo.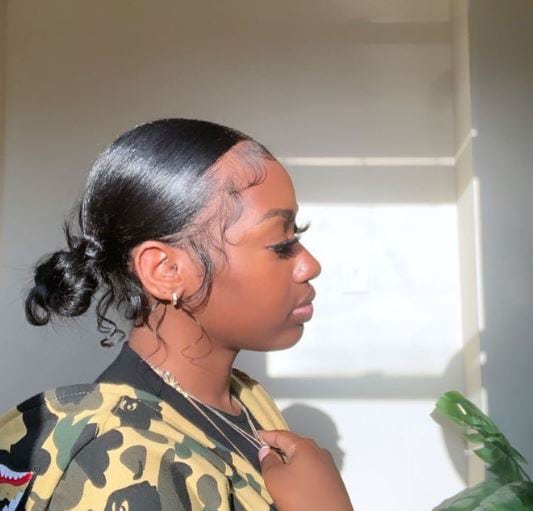 Image by @thebaddieinspo via Instagram
25. Jumbo Braids Baddie Hairstyles
Jumbo braids are the most fun protective style there is. They are also easy to plait.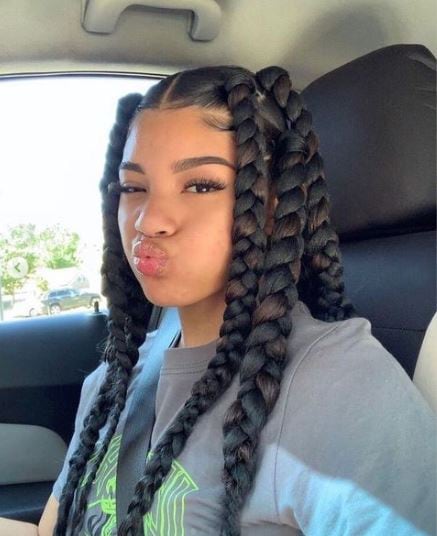 Image by @_rainyposteddat_ via Instagram
26. Straight Red Hair
This straight hair with a center parting is a simple baddie hairstyle that can be styled to your taste. Perfect for a casual outing with friends.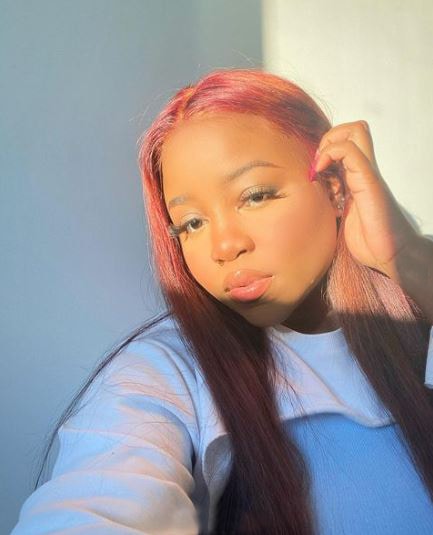 Image by @saraahhh____bb via Instagram
27. Red Bohemian Braid
This medium red braid hairstyle with curly ends is simple with a little twist of daring.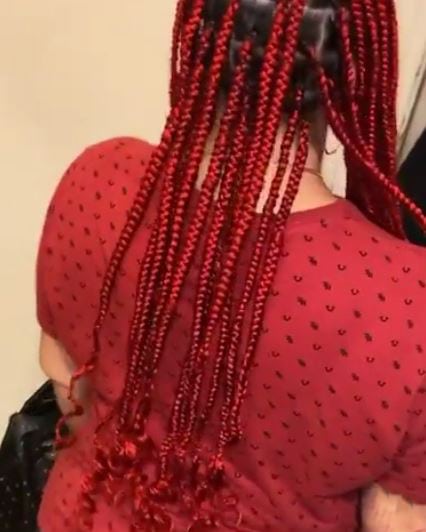 Image by @tiissue via Instagram
28. Short Blonde Hair
Blonde has to be one of the most popular and fun color trends. This short blonde hair can be worn in different ways.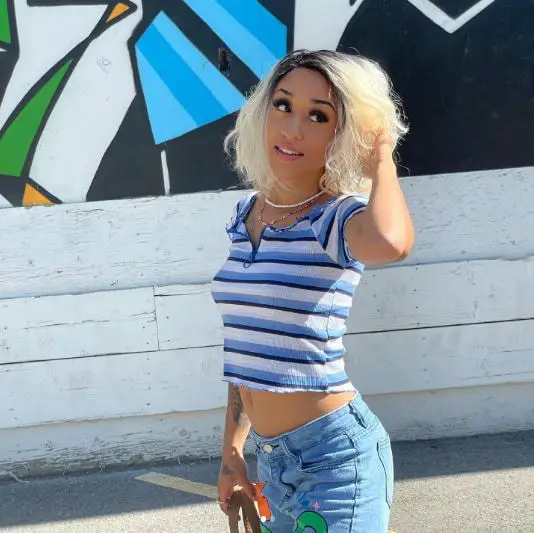 Image by @iintriguing via Instagram
29. Luxurious Baddie Hair
This long, bouncy, luxurious baddie hair with side parting is on point. It show that you're a confident woman.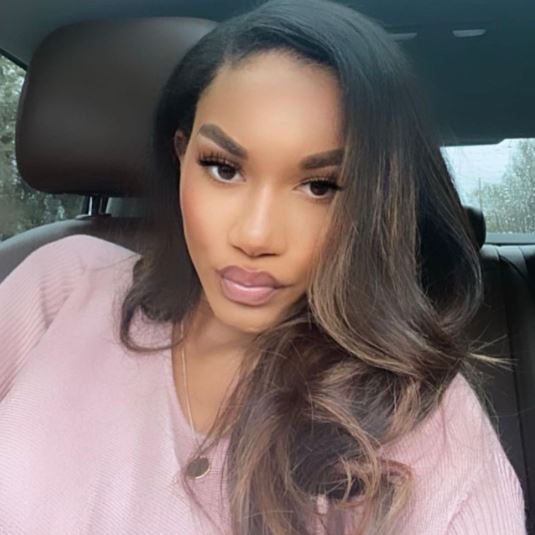 Image by @csluxuryextensions via Instagram
30. Blonde-Black Braid Mix
Mixing colors is a trendy way to rock your braid hairstyles. This bohemian braid with a blonde-black color mix is a hit.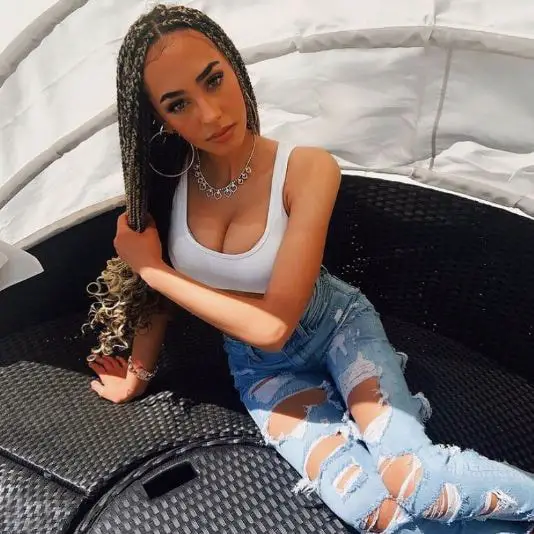 Image by @realparismarie via Instagram
31. Blonde Side Ponytail
These two ponytails on blonde straight hair are a cute baddie hairstyle to try out.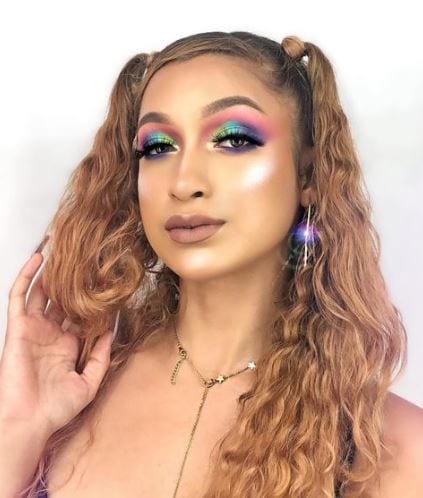 Image by @glowsbycoco via Instagram
32. Loose Curls with High Bun
Loose wavy hair with HD lace frontal and high bun.
Image by @iamcrystalcarter via Instagram
33. Bantu Knots
This lovely baddie hairstyle is a great option for an Instagram baddie. The bantu baddie hair is in red and I just can't get enough of the look.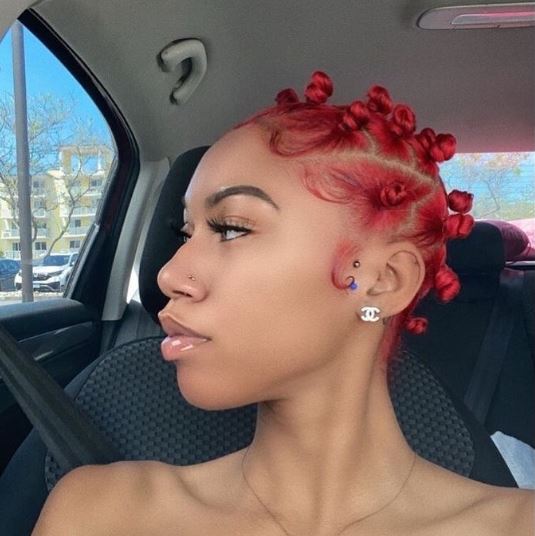 Image by @adore.yourhair via Instagram
34. Lemonade Cornrows
These juicy lemonade cornrows are neat and attractive. I like how the front baby hair are laid so beautifully.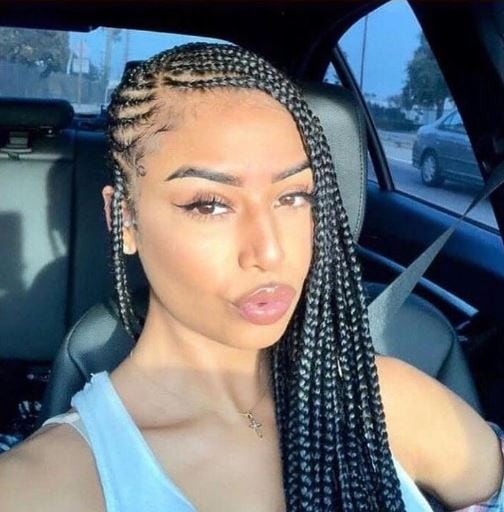 Image by @adore.yourhair via Instagram
35. Double Buns Baddie Hairstyles
Take a look at these gorgeous and classy Instagram baddie hairstyles. The lines between the 2 buns are neat and the edges are well laid.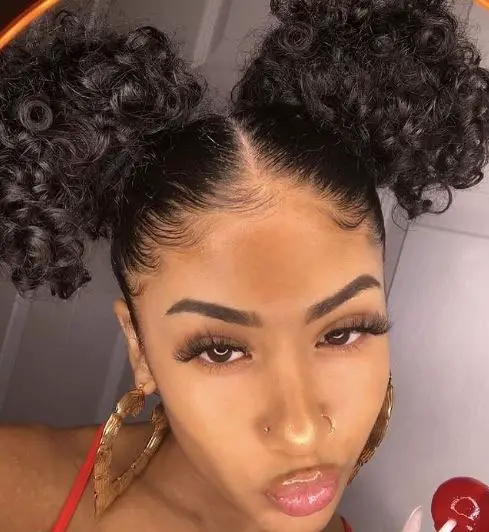 Image by @damnmybadd via Instagram
36. Braided Ponytail
This blonde braided ponytail with a side fringe is beautiful and unique. It's the perfect baddie hair for boss babes.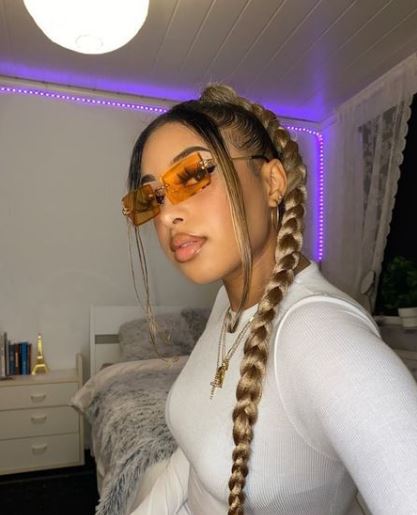 Image by @the_melaninopedia via Instagram
37. Long Curly Hair
This long brunette hair with a messy front weave is perfect for when a baddie wants to go grocery shopping.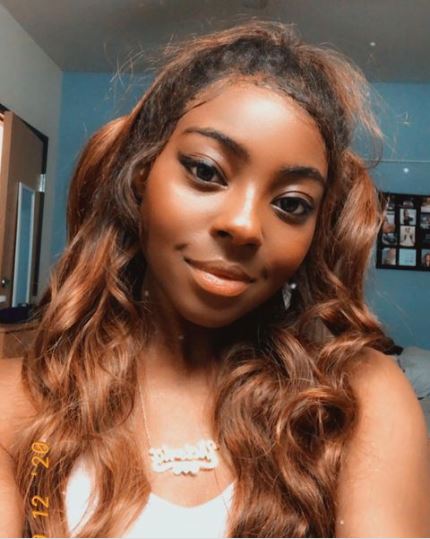 Image by @victoria_nicole_3 via Instagram
38. Simple Short Hair
This hairstyle is achieved by making cornrows with natural hair and attaching the extensions carefully with a needle and thread. It's simple and practical.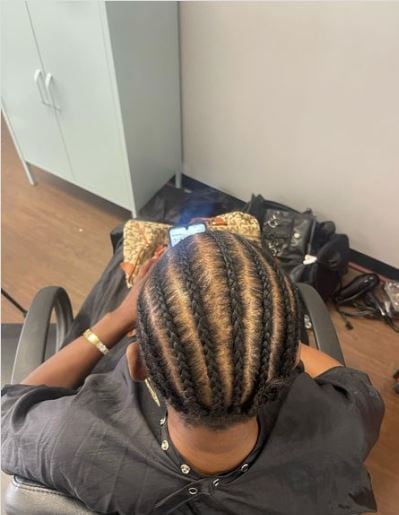 Image by @damiluxurybeauty via Instagram
39. Colorful Baddie Hairstyles
If you want to dye your hair and are yet to find a hue that clicks, this lovely green might be the color for you.
Image by @isria0nlyfans via Instagram
40. Short Curly Hair
Short curly hair with mini basket weave, front bun, and small silver accessories. It's a simple baddie hairstyle that is really cute.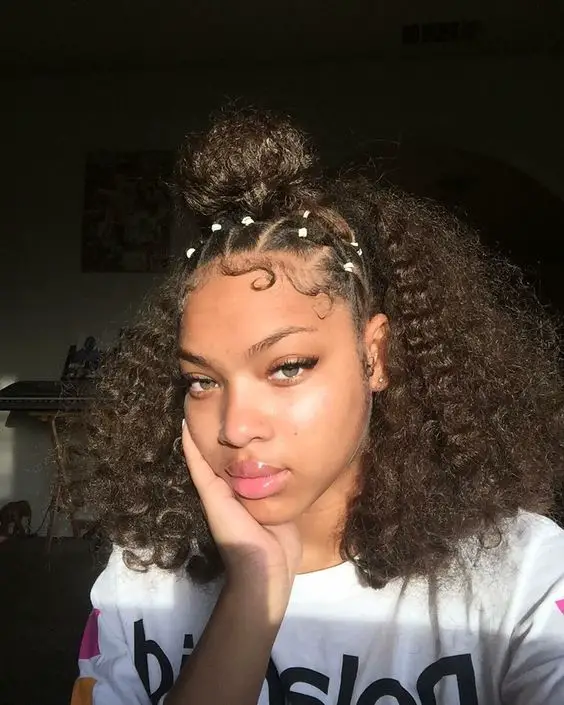 Image by @miyhasitalauroitiro via Pinterest
41. Rough Brunette Braid
Braid hairstyles are many women's favorite because of how long they can last while still looking good. With just a little touch on the edges, you are good to go.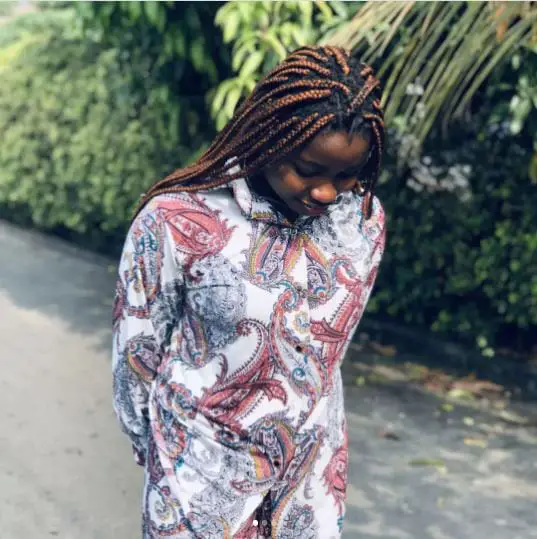 Image by @teh_hillah via Instagram
42. Super Sleek Low Bun
This sleek low bun with teddy hair is simple, clean, and gorgeous. The baddie hairstyle is so flawless and stylish.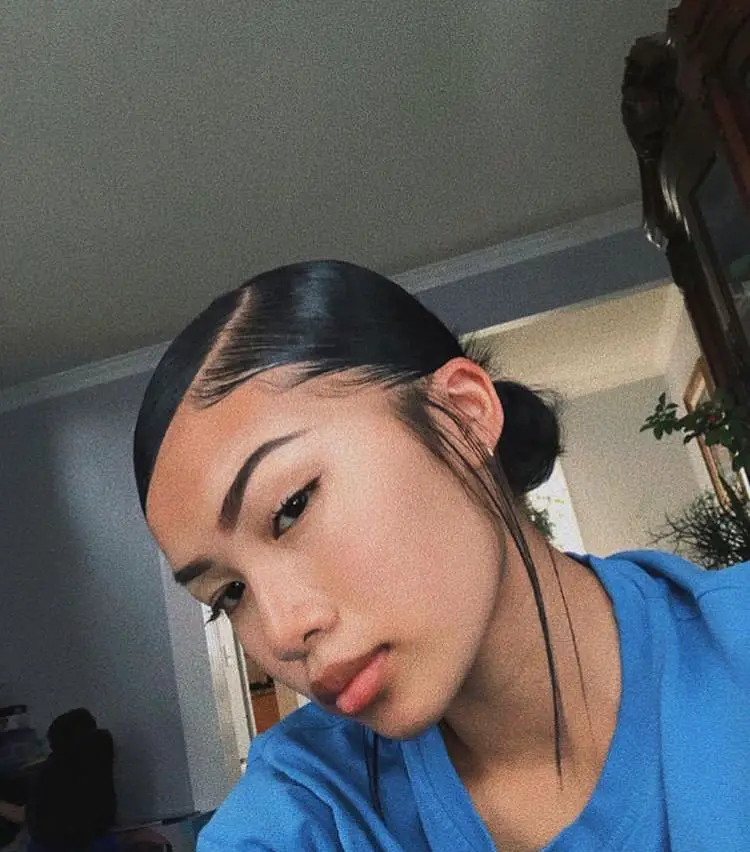 Image by @riyahmcwell17 via Pinterest
43. Simple Long Straight Hair
Long straight hair with a middle parting and white hair clips; just the baddie hair you need to look cute on a daily basis.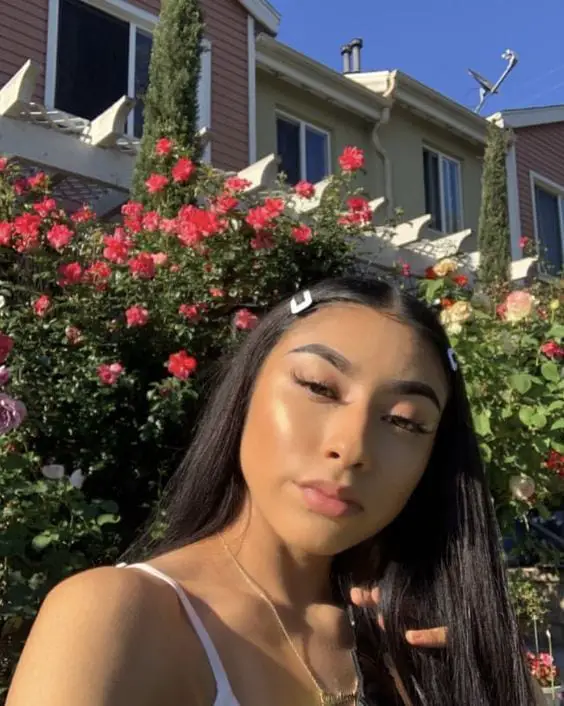 Image by @thesereena via Pinterest
44. Rubber Bands Hairstyle
This baddie hair has cute white rubber band designs in the front and middle. Get this done for a little adventure.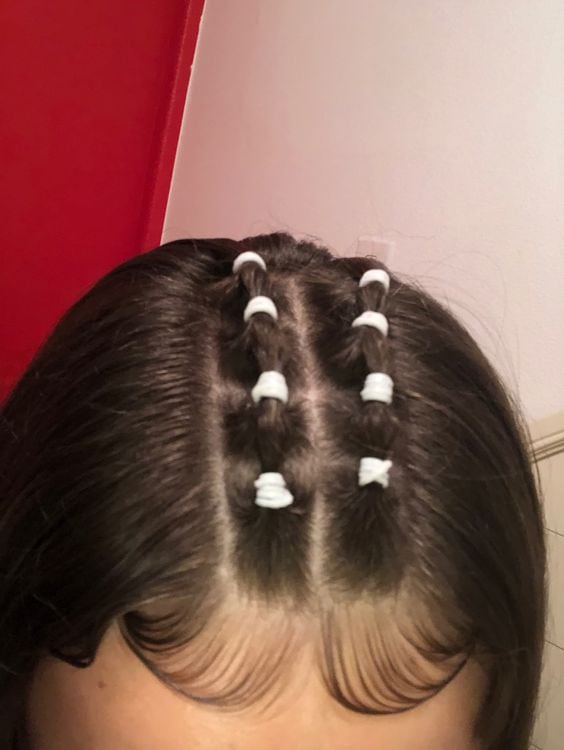 Image by @hurley6598 via Pinterest
45. Simple High Ponytail Baddie Hair
This is a simple high ponytail with a cute side fringe. The baddie hair to keep you slaying as you go about your daily adventures.
Image by @pinksugarbimbo via Pinterest
46. Colorful Wavy Extensions
This hairstyle is full and colorful. The grey-blue-black combination is really lovely.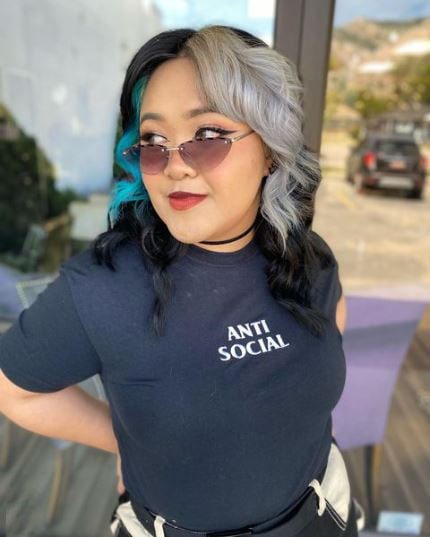 Image by @pepperdoeshair via Instagram
47. Braid with Natural Hair
This big braid hairstyle on natural hair is so clean and flawless. It looks great paired with jeans and a tee.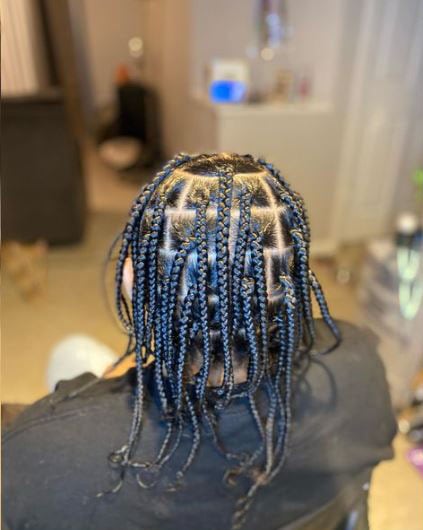 Image by @ms.everythiingg via Instagram
48. Brunette Natural Curls
No cap, these curls are just magical. The hue, volume, and length make it look amazing. You can achieve this look by doing a twist-out on your natural hair.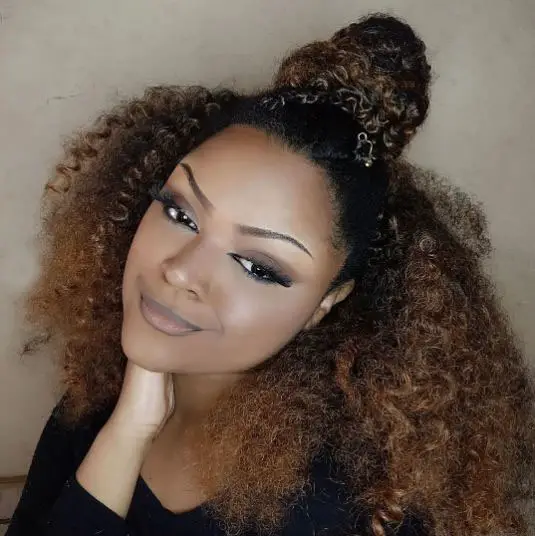 Image by @aquelacamaleoa via Instagram
49. Short Wavy Hair
This black shoulder-length wavy hair with neat frontal installation is a bang. This hair is perfect for any occasion.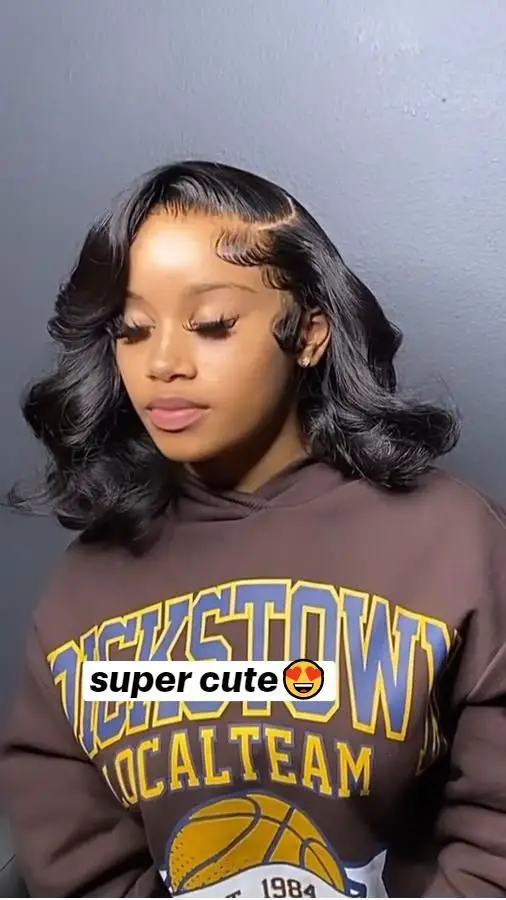 Image by @prodsec4691 via Pinterest
50. Half Knotless Braid Hairstyle
This hairstyle has heart-designed cornrows on the front part and knotless braids at the back. The well-laid edges enhance the beauty of this style.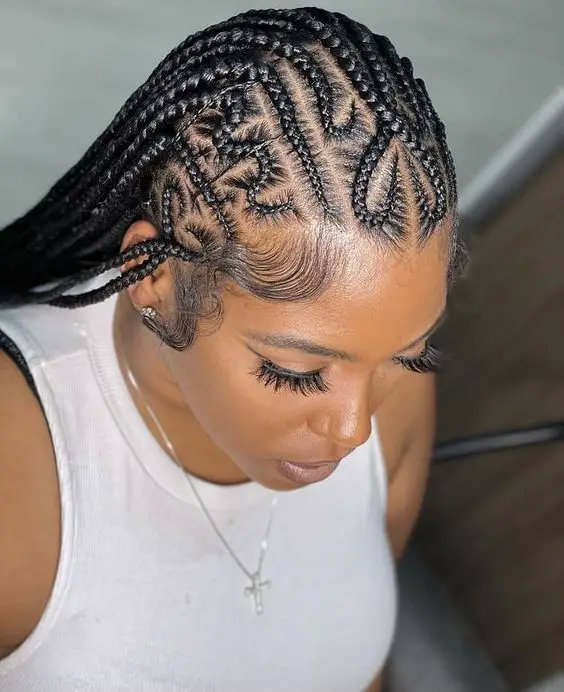 Image by @ysabelasvalentin via Pinterest
51. Short Butterfly Locs
Neatly done black butterfly locs. Locs last long, and these can last all summer.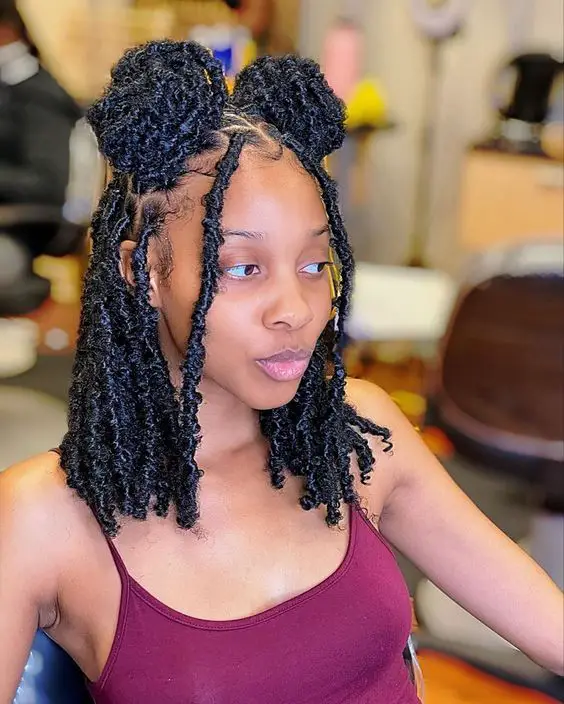 Image by @LEONYERI via Instagram
52. Chunky Twists
These thick brunette twists look lovely and will go well with a short black gown.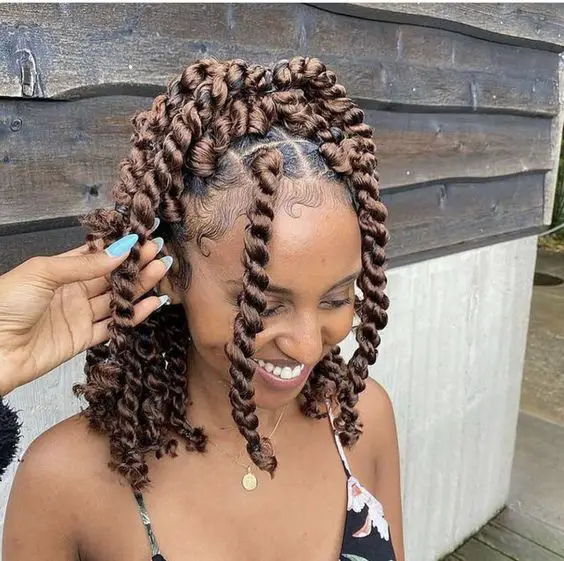 Image by @bridalshowerideas via Instagram
53. Side Braid on Long Hair
You should try braiding your long hair for a classy baddie look.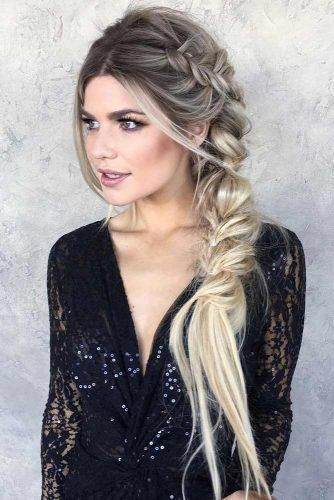 Image by @keyla_moxxa97 via Pinterest
54. Lovely Bob Hairstyle
Trying out a Bob cut is a great option if you want to switch up your look. This clean, black bob cut is so easy to wear and manage.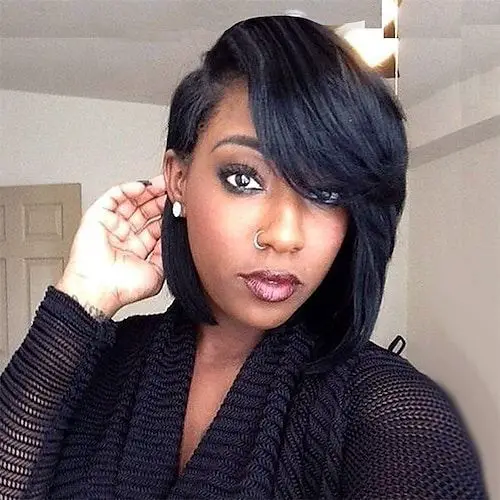 Image by @LightInTheBox via Pinterest
55. Blonde Ponytail
Short ponytails are cute too. With the blonde effect, the style is perfection.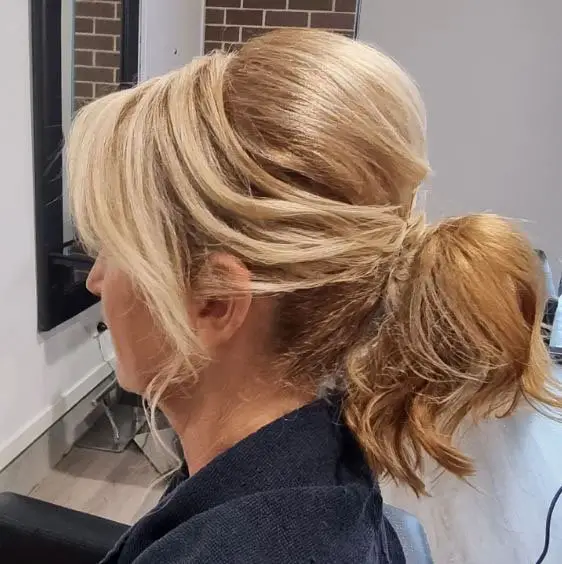 Image by @amyehairandbeauty via Instagram
56. Black Pixie Cut
This black pixie cut with a full fringe is gorgeous and daring.
Image by @jaywill01 via Pinterest
57. Wine Hair
Don't you just love this beautiful wine hair? Just get it done, and you'll be ready to slay.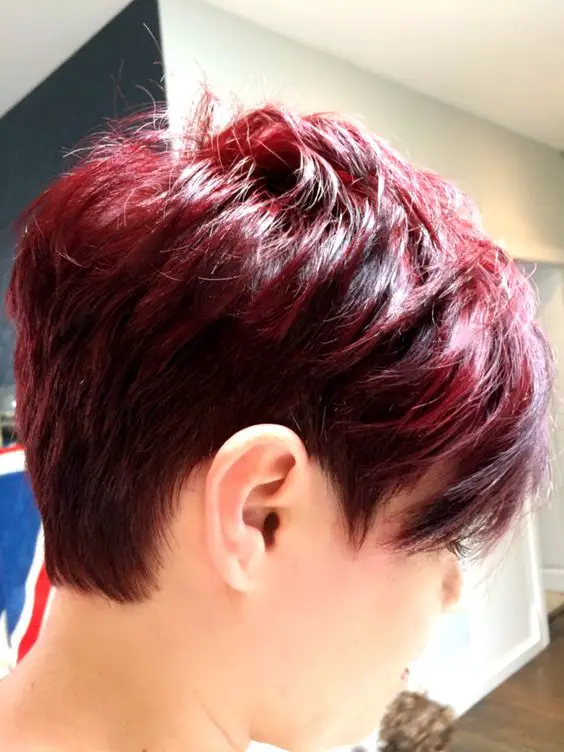 Image by @tezy622 via Pinterest
58. Colorful Mohawk
This grey-purple baddie hair is not that common but it sure is stunning. Mohawks are a type of cut that gives the baddest baddie vibe.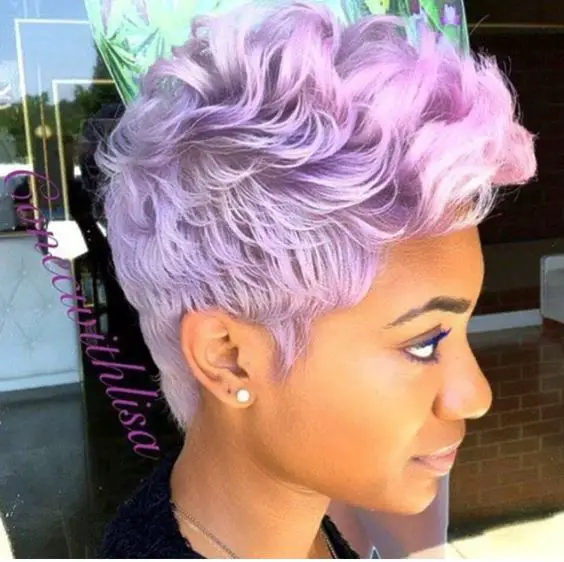 Image by @curlynikki.com via Pinterest
59. Feed-in High Ponytail Braid
Step out looking like the boss babe you are with this glamorous high ponytail braid. I love how small the straight-back braid is in between the larger feed-in braid. The hair cuffs and hair color blend nicely, completing the stunning look.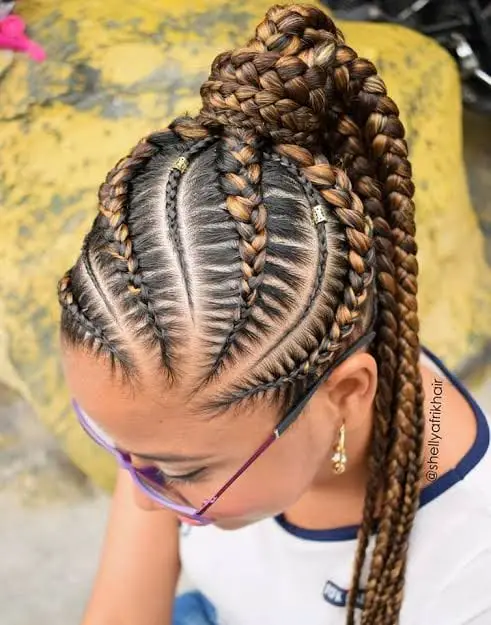 Image by @simirleyva2587 via Pinterest
60. Pretty Curls
These pretty, bouncy curls are styled into a high bun with a few strands dangling in front.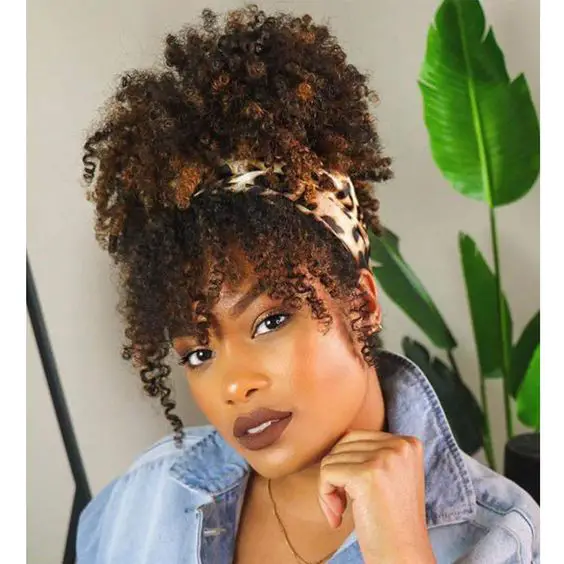 Image by @meijiujinzun via Pinterest
Got inspiration for your next hair appointment from this list of beautiful baddie hairstyles? Here's a reminder to love and take care of your hair regardless of what kind of hairstyle you have. Your hair is your crown and you should wear it with all the confidence in the world.