Underlights are currently having a moment. The good news is that there are plenty of under hair color ideas for you to choose from!
Naturally, you are going to need some help navigating this colorful landscape and I'm here to help. I have worked for many years as a colorist, learning how to create both natural and bold looks.
Check out the underlights ideas that are sure inspire your next look!
Can You Dye the Underside of Your Hair?
Yes, you can do this. It is actually a very popular trend at the moment. You can dye the bottom-most layers of your hair even if it is only an undercut.
When dying the underside of your hair, you can choose to just do the middle section at the back of your head. Or, you can have the colored strands all around the bottom layer.
It is up to you to decide how visible you want these strands to be. Some prefer them to be completely hidden while others prefer if at least the tips of the colored strands can be seen.
Keep in mind that when you curl your hair or style it in a similar manner, the colored underside of your hair can be viewed.
What Is It Called When You Color the Underside of Your Hair?
This style has a few different names. Some stylists may refer to it as underlights. In fact, this appears to be one of the most common terms.
However, these are just as likely to be known as peekaboo hair or peekaboo highlights.
It is important to describe this look to your stylist instead of just referring to it by its name. Terms such as these are often used interchangeably and, as such, your stylist may get the wrong idea.
To prevent this from happening, it is a good idea to be armed with some images as well.
Underneath Hair Color Ideas
Here are the under hair color styles that you should consider:
Subtle Underlights
If you are looking for an alternative to highlights but still want to keep the overall look quite natural, then subtle underlights are the way to go.
Here, the blonde highlights complement the natural brown hair perfectly. As such, the contrast is a lot more minimal, resulting in a softer and warmer look.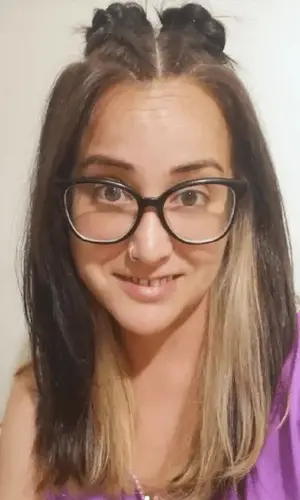 Image by @itxaso_perruqueria via Instagram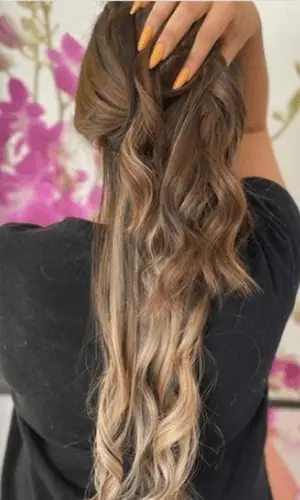 Image by @coccole.estilista via Instagram
This is another great example. When the hair is curled, the natural hair shade and the underlights blend seamlessly together: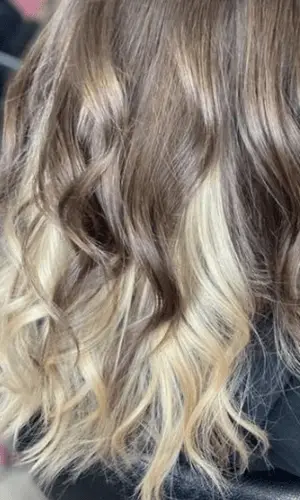 Image by @estudiok__ via Instagram
The key here is to ensure that the underlights are only a few shades lighter than your natural color. It is also a good idea to match cool tones with other cool shades and warm tones with other warm colors.
Think about the shade of highlights that you would get if you want a seamless look and use this color for the underlights.
High Contrast Underlights
If you're not the kind of person to play it safe, then high contrasting highlights are the way to go. Here, the two shades can be at opposite extremes of the color spectrum. As such, the underlights can be very dark or very light in contrast to the natural hair color.
Black hair with platinum blonde underlayer is certainly a bold look!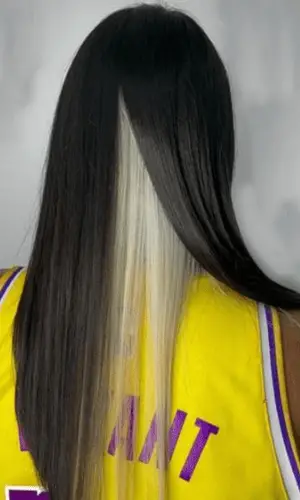 Image by @mundocreativa via Instagram
A hazelnut brown with white blonde hair can be just as much of a statement: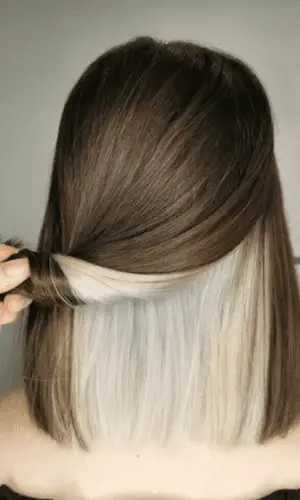 Image by @marieaxelle.n via Instagram
Here is a unique twist on this trend. The top layer is a fiery red and the bottom hair is a blend of blonde and brown underlights.
While this is quite a daring look, note that tips of the underlights are a brown that blend perfectly with the red. This ensures that while your hair is down that the underlights are practically invisible.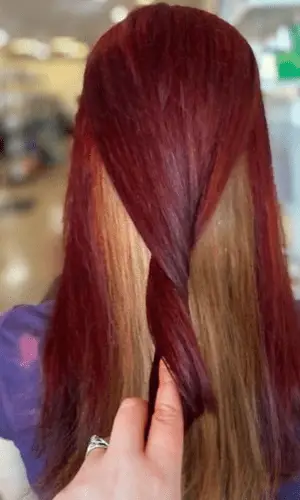 Image by @beccalynn_beauty via Instagram
Red Underlights
Red is one of the more popular highlight colors so it is only natural for it to feature in underlights quite so often.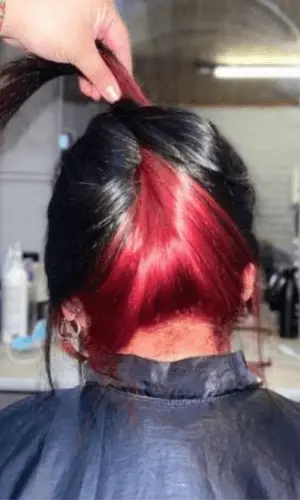 Image by @dotfashionsl via Instagram
This is an absolutely stunning under hair color idea. You have shadow highlights followed by brandy and maple which have slight orange undertones. Thus, the red underlights blend in perfectly, adding just the right level of brightness to the look.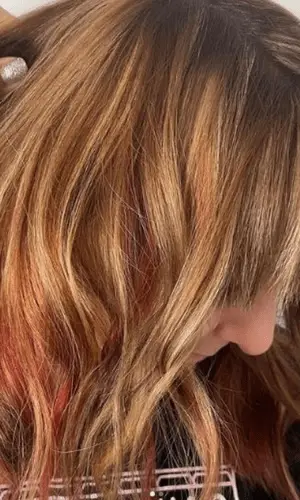 Image by @dorene_kersey via Instagram
If you like a soft, natural look, here is an excellent idea. Not only does the red complement the dark hair beautifully, but the underlights are done in narrower sections. The overall effect is a lot more subtle.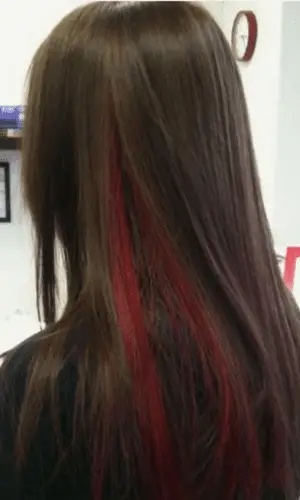 Image by @lorfly via Pinterest
Of course, when it comes to red hair, sometimes you just have to go big. If you are looking for bold underneath hair color ideas, check this out. This fiery shade offsets the brown in the natural hair color to perfection!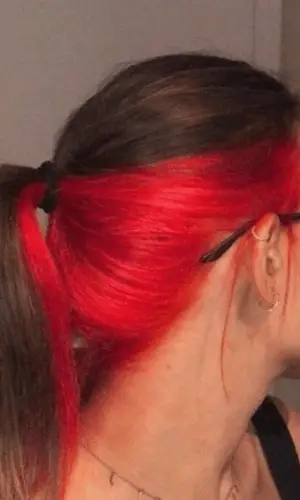 Image by @Saramohammedseif via Pinterest
Purple Underlights
As with purple highlights, there are two options with purple underlights. You can choose a more understated look or go all out with something bold.
If you are looking for barely noticeable purple underlights, here are a couple of underneath hair color ideas to consider: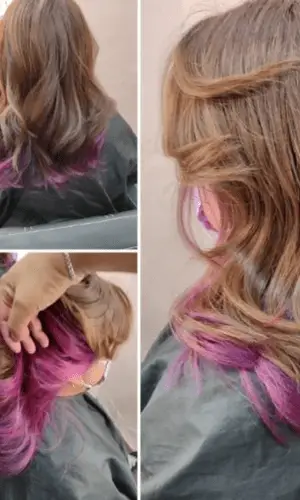 Image by @alextellostudio via Instagram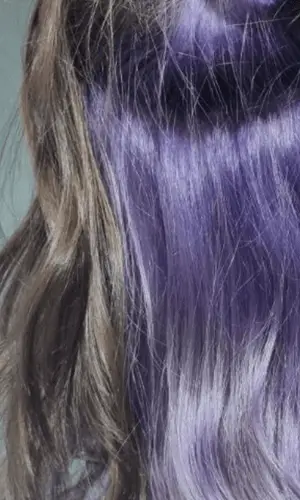 Image by @antoniomartinezhair via Instagram