The colors that will mask orange hair are ash blonde, brown, black, and red. You can also lighten the orange tone to a lighter blonde.
I have been a colorist for a long time and have seen quite a few home coloring gone wrong mishaps. So, over the years, I have gotten really good at figuring out what color covers orange hair for everyone.
Check out the exact shades you can use to turn your disaster into a silver lining!
Why Does Hair Turn Orange After Bleaching?
Before you can figure out how to cover orange hair, you need to understand why your hair turns orange in the first place.
The darker and deeper your natural hair color is, the more pigments it has. As you bleach your hair, the pigments are lifted at different rates.
Orange tones are some of the last pigments before you get to blonde . Due to this, if you fail to bleach your hair properly, you could end up with orange hair.
This is most likely to happen when you have natural brunette hair and use store-bought blonde hair dye to lighten your hair.
How Can You Fix Orange Hair?
There are two options for fixing orange hair. The first is to go lighter – this will involve bleaching your hair further in some cases. The second option is to go darker. This means choosing a darker color that covers orange hair.
Can You Color Over Orange Hair?
Yes, you can color over orange hair. Before you do, however, you have to understand how color theory works. Here is a color wheel as a visual aid:
Image by @iamfyrus via Instagram
If you want to cover orange hair, look for colors that are opposite on the color wheel. This will give you a better idea of which color covers orange hair more effectively.
As you can see from the wheel, hair dye with with blue and purple pigments are most likely to do this.
Of course, this won't really help when you're trying to figure out what color covers orange hair best.
To pinpoint which specific shades you should use, keep reading.
What Color Covers Orange Hair?
Here are the different hair colors you should consider to fix orange hair:
Ash Blonde Hair Dye
If you don't want to go too light, ash blonde is the shade for you. This color will neutralize orange and turn your hair into a nice light brown, dark blonde shade.
Here's the thing, though, you have to match the ash blonde shade to the orange tones in your hair.
For instance, if you have dark orange hair, you will need a dark ash blonde. If you have a lighter shade, you require a light ash blonde. If it's somewhere in the middle, look for a medium ash blonde.
Light ash blonde shade: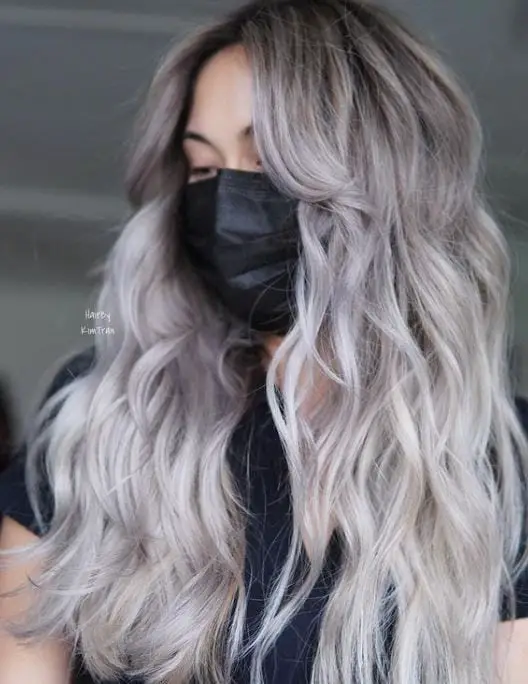 Image by @hairbykimtran via Instagram
Medium ash blonde hair: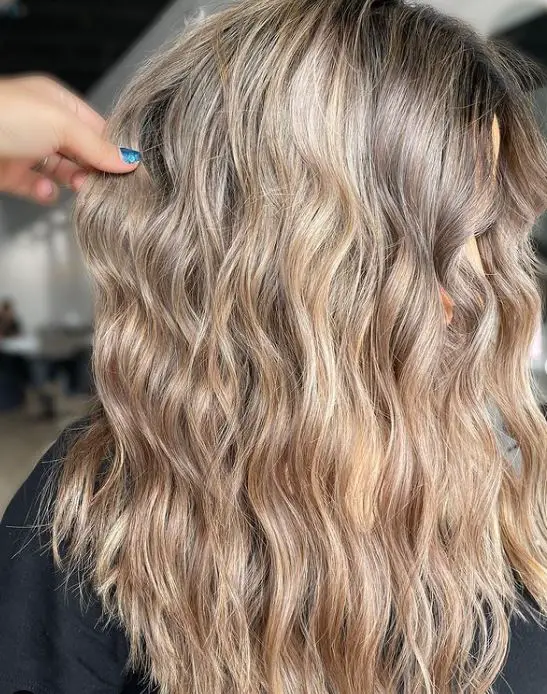 Image by @in_micheleschair via Instagram
Dark ash blonde hair: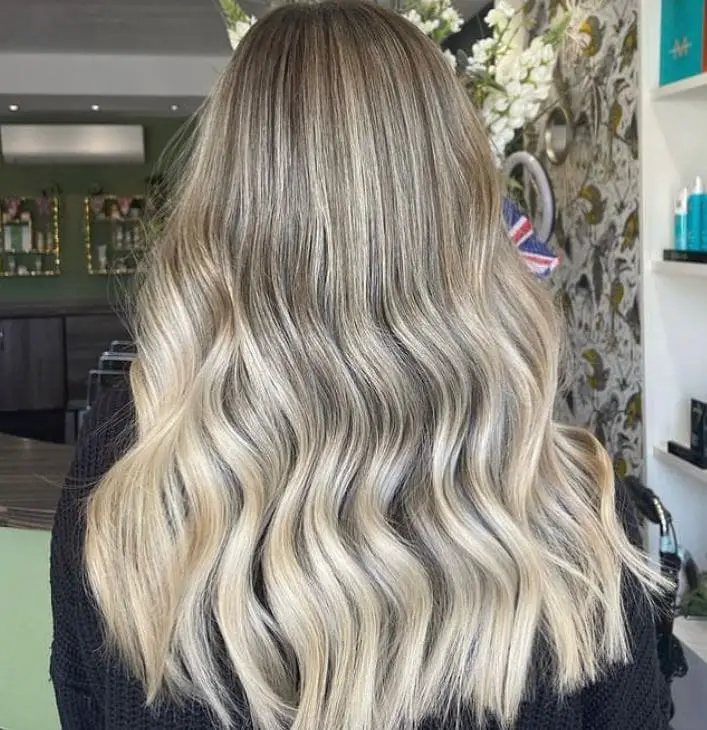 Image by @mandmhairofficial via Instagram
If your whole head has turned an orange hue, make sure to use enough ash blonde dye to work into the strands completely.
Even if only some hair has turned orange, it is best to dye all of it. This ensures that the color covers orange hair thoroughly, giving you a more even toned look.
Brown Dye
Want to go darker instead of lighter? Then, consider a medium brown shade to color over the orange tones.
As brown is fairly close to orange hair, you will find it easier to achieve a more natural shade.
Still, you need to pay attention to the shade of orange your hair is. If it's bright orange, you will need darker shade of brown hair dye.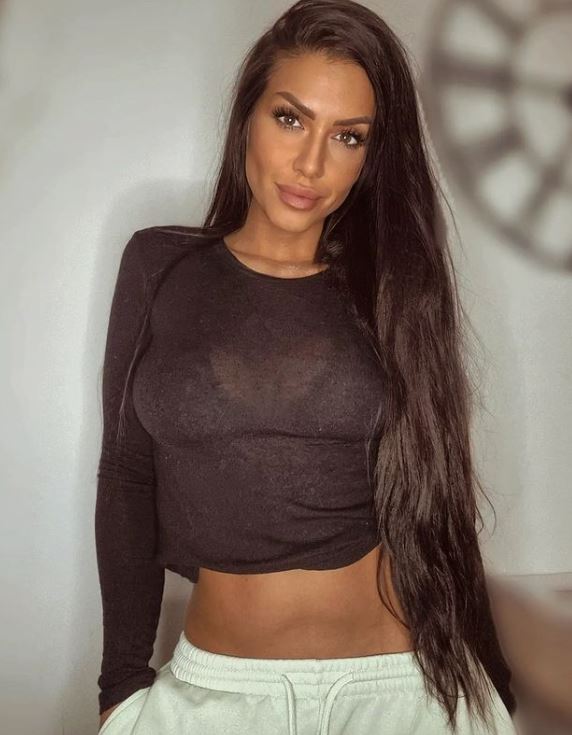 Image by @nieidealnamatkaaa via Instagram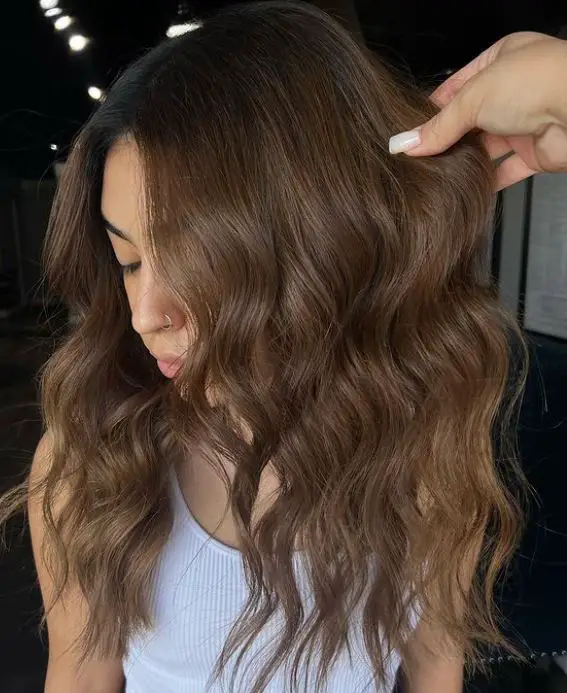 Image by @beautybabejess via Instagram
On the other hand, if the bleached orange hair has a lighter shade, a medium brown shade will do.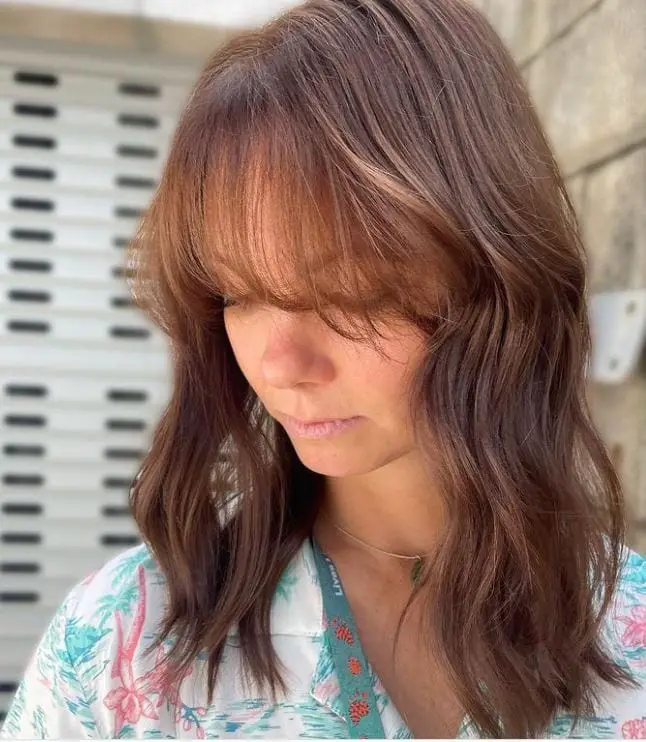 Image by @lily.hcohair_rockhampton via Instagram
Black Dye
Can't be bothered going lighter after your bleached hair turned orange? If so, black is the way to go.
Here is the thing, you need to think long and hard before dyeing your hair black. Once you have this hair color, it can be tricky to get rid of it. You need to use special products to strip your hair of the black. Only then can you start lightening your hair again.
Another factor to bear in mind is that there is more than one shade of black. So, when dyeing your orange hair, pay attention to the particular shades.
If your orange hair color is closer to red or orange-red, look for blue-black shades to neutralize the orange tone. The dark purple pigments counteract red undertones.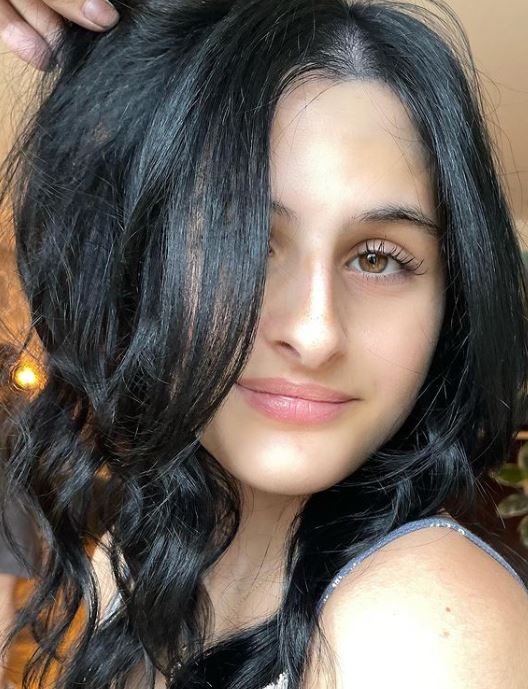 Image by @thehillbillyhairpainter via Instagram
If your brassy orange hair has yellow tones, you need black hair dye with violet undertones.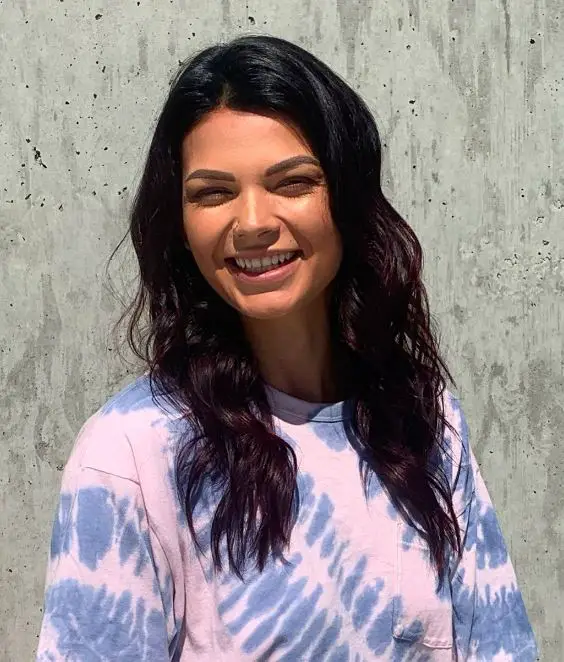 Image by @andreababichair via Instagram
Black hair dyes with plum undertones can work as well: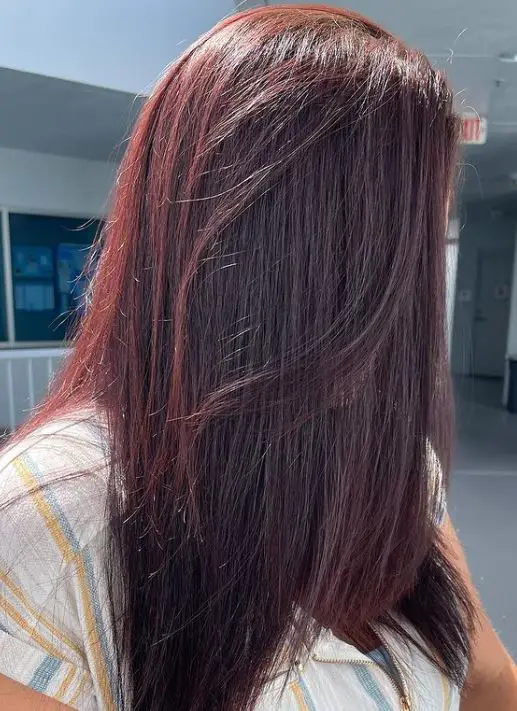 Image by @vbea.utiful via Instagram
Red Dye
Red is a bold, beautiful color but you may have thought twice about dyeing it this shade until now. However, since your hair is already orange, why not give red hair a try?
The great thing about this hair color is that it's difficult to go wrong with since you are so close to the end result.
If you have brassy orange tones in your hair, look for red hair dye with blue undertones.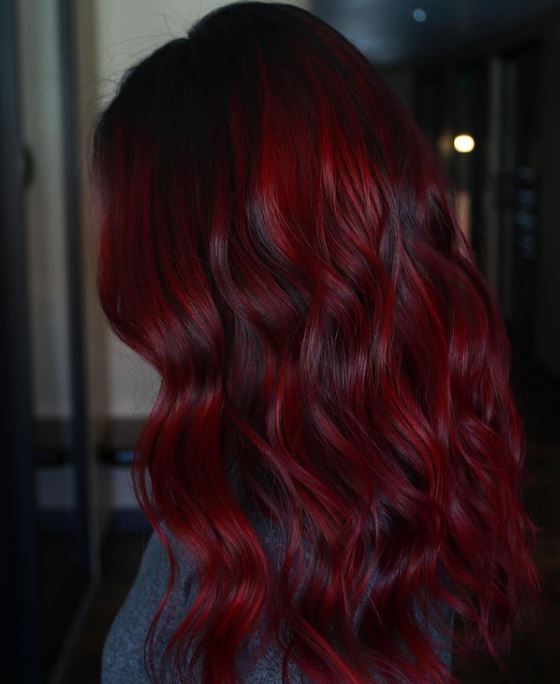 Image by @makeupbyfrances via Instagram
If you have a lighter orange mane, you have more options available.
You can opt for a light, coppery shade like this: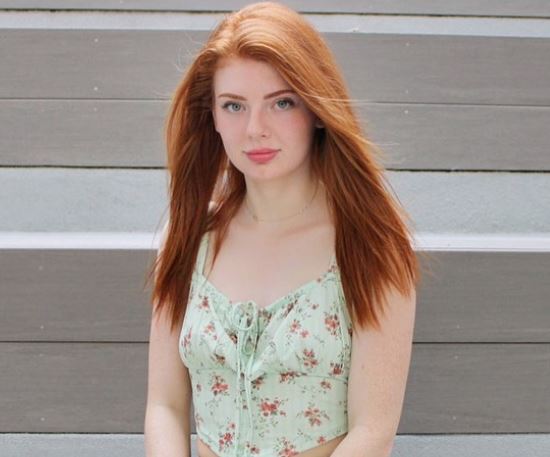 Image by @bo_barah via Instagram
A reddish brown hue like this: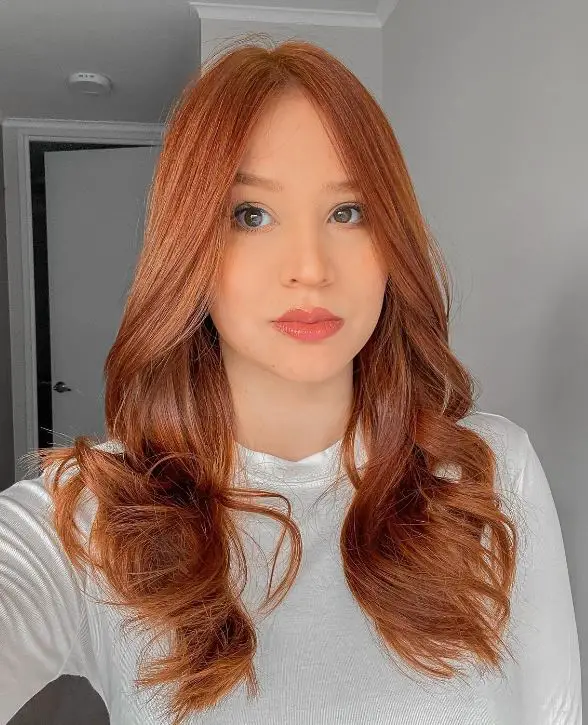 Image by @abrilguerras via Instagram
Or, go for something bolder like a fiery red: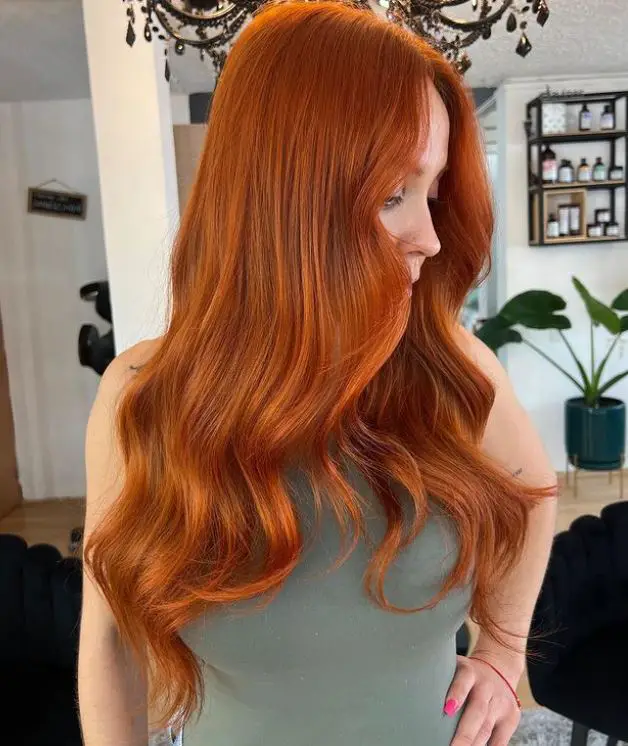 Image by @cesarlararuvalcaba_hairdesign via Instagram
Can You Salvage Orange Hair?
If you were aiming for blonde, you may not want to dye your hair any other color. So, if you ended up with orange, can you go straight to blonde after this?
Well, this depends on your natural hair color and what shade of orange your hair currently is.
For Very Dark Hair
If you have very dark hair, there is a chance that the darker pigments may not have completely lifted. This is quite likely if you have dark orange strands.
In this case, if you do want to go blonde, you will need to lighten your hair further.
Here's the thing – this isn't something you should try right away. Your hair has already been processed quite a bit. If you attempt to bleach your hair again without allowing it to rest, you may damage it quite a bit.
This means that your hair will end up looking fried and frizzy. If you aren't careful, there is even a chance that it may start falling out!
Also, you may not want to hear it but it's best to not try to further lighten your hair yourself. It's much better to head to a professional who will help you clean up the mess while minimizing the damage done to your hair.
Not to mention, you can guarantee that your hair will look quite good too.
For Lighter Hair
If you have medium, light brown or dark blonde locks, there won't be much lifting you need to do.
Your hair is likely a light orange shade, perhaps yellowish orange. So, you may not need to lighten your hair further with hair dye.
What you will need to do, however, is to tone orange hair. Toning refers to removing the brassy color and color correcting your locks so that they are the exact shade you want.
If you want your hair toned immediately, you will need to head to a hair salon. Your stylist will mix a toner with bleach to help you get the right shade of blonde that you want.
In case you want to handle this yourself, you need to use either purple or blue shampoo. Use it several times a week and your hair will eventually fade to blonde.
If you have reddish tones in your hair, blue shampoo is the way to go. In case the problem is yellow undertones, use purple shampoo instead.
Going from Orange to Blonde
If you have light orange hair and want to go blonde, here are some tips you should follow:
Tone Your Hair
Even if blue shampoo isn't going to get you your desired shade of blonde, you still need to tone your hair first. By getting rid of brassy orange tones or yellow ones, you will make it easier to get the right shade of blonde.
Wait for Two to Three Weeks
It doesn't matter how bad you hair looks – if you're lightening it yourself, don't bleach your hair right away. The results can be catastrophic.
Make sure to wait at least two weeks before you try again. If your hair looks bad and you can't wait, go to a salon. Otherwise, consider going darker instead of lighter.
Deep Condition Hair
It is also important to properly care for your hair during this waiting period. You should use a deep conditioner on your hair more often.
Make sure to limit your use of hot tools. If you do, use a heat-resistant product to limit the amount of damage done.
The lightening process has already damaged your hair a little and you will only be doing further damage as you lighten it again.
To ensure that your hair is healthy and that it looks as good as possible when you lighten it again, take care of it beforehand.
Lighten Hair Carefully
Don't just pick any old blonde dye from the store. Always pay attention to the color chart provided with each blonde shade.
This will give you an idea of what color you can transition to. Think about what shade of orange your hair currently is and what you would like it to be.
If you want a medium blonde, look for hair dyes with moderate lifting power. In case you want a platinum color, you will need a stronger bleach.
If you have a long way to go before you get to the right shade of blonde, consider lightening your hair in stages again. Yes, this will be more time-consuming but the end result will look much better.
It's always a good idea to test out the semi-permanent hair dye on a few hair strands first. This will show you just how much color will be lifted and what shade you will be left with.
What Box Dye Will Cover Orange?
Technically, any box dye will cover orange hair. That being said, it's best to invest in a high-quality brand.
Not only do they produce better results, but they are less likely to damage your hair.
Regardless of what brand you choose, pay close attention to the color palette. Only choose the exact shade that will cover your orange hair as desired.
If you want to know what color covers orange hair, you now have the answer. It doesn't matter what kind of coverage you're going for, you should be able to fix your orange hair and get the right shade.